Wilbur Ross Supports Donald Trump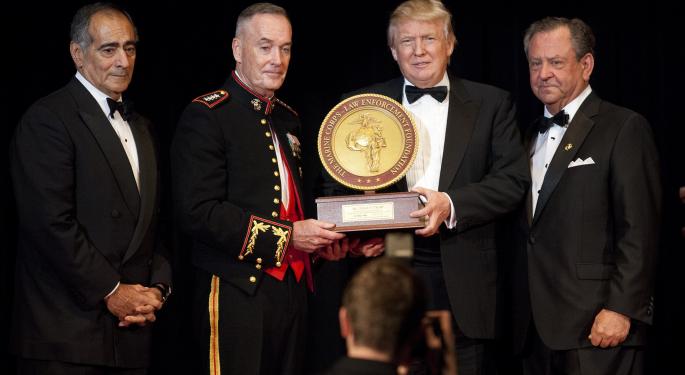 Wilbur Ross, the famed billionaire distressed asset investor publicly announced his support for presumed Republican presidential nominee Donald Trump on CNBC.
According to Ross, the U.S. government needs to undergo an overhaul and requires a "more radical" and "new approach to government." He added that the middle and lower class segments of America "has not really benefited" over the past 10 to 15 years and are now "tired" of the same political system and screaming for "something different."
Ross continued that the middle and lower class group is becoming "sick and tired" of political correctness and Trump's demeanor represents an answer to their calls.
Related Link: Donald Trump And The Brexit Vote: What They Have In Common And What They Don't
"You only get to vote for who's on the ballot paper and your choices are between Hillary Clinton and Donald Trump, and I find that an easy choice to make," he said.
However, Ross did acknowledge that Trump's campaign promises aren't all perfect. He pointed out that Trump's comments that he can eliminate $19 trillion of America's debt in just two terms "probably doesn't work" to be true.
"If you add up all the promises any politicians makes [sic.], the math doesn't work," he also said. "Hillary Clinton's math doesn't work, Donald's math probably doesn't work. I think you have to listen to their campaign pitches more as symbolic, more as metaphors."
Ross also sits on a list of "presidential trustees" that oversee a joint fundraising committee between the Trump campaign and the Republican National Committee.
Posted-In: CNBC CNBC Donald Trump Lower Class Middle ClassPolitics Media General Best of Benzinga
View Comments and Join the Discussion!