Donald Trump And The Brexit Vote: What They Have In Common And What They Don't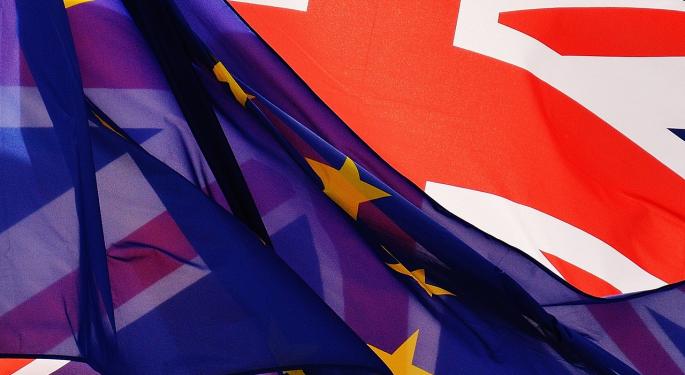 Donald Trump and pro-Brexit supporters, particularly former London mayor Boris Johnson, have something in common, at least according to Worldwide Exchange's Wilfred Frost.
Speaking on CNBC, Frost pointed out the first similarity between the billionaire Republican presumptive candidate and the eccentric ex-mayor of London is their "straight talking celebratory" status that may appeal to voters more so than other politicians.
Second, a typical Trump supporter and Johnson follower tends to be older, self-employed or work for a small business.
Third, there is a "definite connection" on the issue of immigration, as Trump is campaigning on a major scale back in migration and a "yes" Brexit outcome would also limit the number of work migrants, mostly from Eastern Europe, that would flow into the country.
Related Link: 1 Reason Jay Leno Is Thankful He's Done With Late-Night
What They Don't Have In Common
On the other hand, there are three crucial factors that differentiate the Brexit vote and the rise of Trump.
First, Trump has campaigned on the issue of free trade and argues that the United States is on the receiving end of a poor deal that hurts its competitive status and kills jobs. On the other hand, pro-Brexit supporters still advocate for free-trade policies and close ties with the European Union.
Second, Trump's surge in popularity can be attributed to the peoples "rising annoyance" with elected insiders and officials. Brexit, on the other hand, is about restoring political power to government officials in London and away from the European Union's headquarters in Brussels.
Finally, Trump's rise to popularity is "new and recent," while original opposition to a greater European Union can be traced back to the 1950s.
View Comments and Join the Discussion!
Posted-In: Boris Johnson Brexit Brexit VoteEurozone Politics Markets Media General Best of Benzinga