Investment Pro: $1 Trillion Is Pouring Out Of China And You Should Follow Their Lead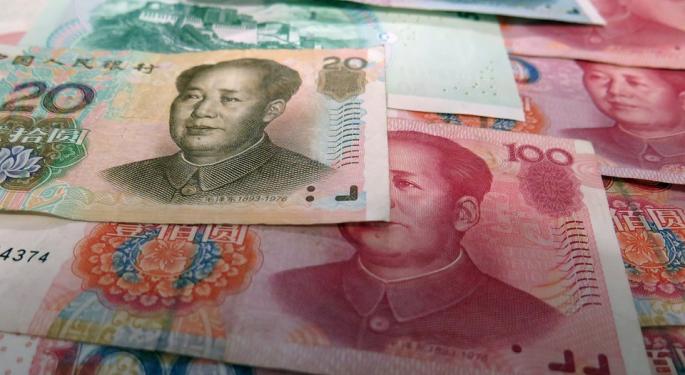 John Rutledge is the Chief Investment Officer of Safanad and was a recent guest on CNBC to discuss his outlook on China.
"Manufacturing is deflating like a balloon in China and will probably do so for the rest of our lives," the investment pro said. On the other hand, China's services sector is growing and the country's overall economic growth in the 6 percent range is just "meh."
Meanwhile, the question of when (or if) China's economy would come crashing down is only a question that is being asked outside of the country itself. Inside of China, the story is "capital flight" as many Chinese citizens want to move their capital outside of the country: not because there is a lack of suitable investments in the country but because "they don't want someone to steal it."
He also suggested that the Chinese government has become "even more repressive" as democratic reforms have been backsliding and the government is cutting back on media access.
When asked how much capital is leaving China, Rutledge put the figure at $1 trillion to $1.2 trillion last year. However, this year the country is "turning every lever" to stop the outflow of cash.
Bottom line, Rutledge suggested investors shouldn't pour money into Chinese equities or businesses, rather they should follow individual Chinese investors who are fleeing into the Vancouver, Chicago, San Francisco or Los Angeles and countless other real estate markets.
Posted-In: China China Capital Flight China Manufacturing CNBC John Rutledge SafanadMedia Best of Benzinga
View Comments and Join the Discussion!