A Year Ago, Sunedison Said Its Stock Was 25% Undervalued: It's Down 94% Since Then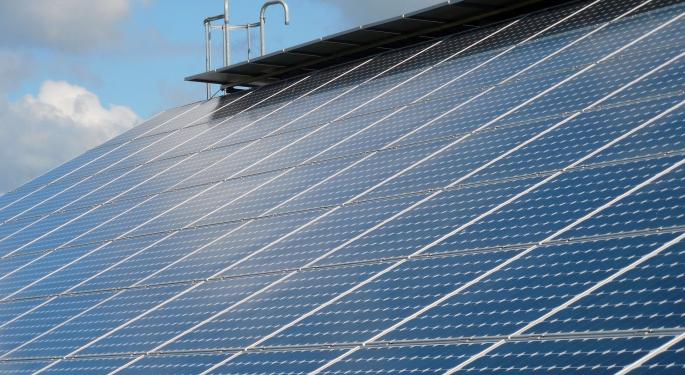 When investors are feeling worried or uncertain about the future of a company, it's common for them to look to the company's management for comfort. However, this approach can be a costly mistake.
About a year ago, Sunedison Inc (NYSE: SUNE) CEO Ahmad Chantila told CNBC he believed Sunedison's stock was "25-30 percent undervalued at this moment." Since that interview, Sunedison shares are down more than 94 percent. The stock traded Wednesday morning at $1.35, after trading over the $30 level a year ago.
The latest cause for the selloff is a report that Sunedison is in Debtor-in-Possession (DIP) negotiations with second lien load holders, following the failure of out-of-court talks in reaching a resolution regarding Sunedison's liquidity and leverage problems.
Related Link: The Beginning Of The End For Sunedison? Gordon Johnson Speculates
Where will Sunedison's stock be in March 2017? $SUNE #Solar

— Benzinga.com (@Benzinga) March 23, 2016
As a shareholder, it's tempting to look to company management for trustworthy opinions about where a company is headed. After all, they are the ones that know more about what's going on inside the company than anyone else. However, insiders also hold biased opinions of the company they work for. As an employee, you want a tenacious CEO that truly believes the company can succeed in the face of overwhelming odds. As an investor, you want an objective, realistic outlook for a stock.
All too often, investors take comfort in the positive outlook that a struggling company's CEO presents to the media or to shareholders on a company conference call. However, public relations and a hopeful outlook is part of a CEO's job.
Management can be a useful primary source of information about the inner workings of a struggling company. But as Sunedison shareholders learned the hard way, you can't trust management for an unbiased opinion on a stock.
Disclosure: the author holds no position in the stocks mentioned.
Posted-In: Ahmad Chantila CNBC SunEdisonEducation Opinion Top Stories Media General Best of Benzinga
View Comments and Join the Discussion!