Google's Reorganization Under Alphabet: A Move To Prevent 'Genericization?'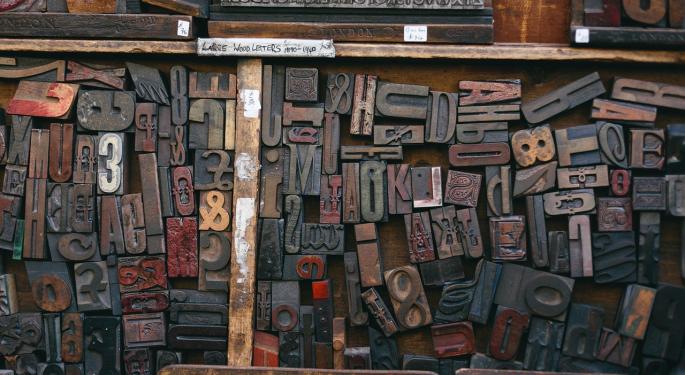 New York Times columnist James "Jim" Stewart published an article on Thursday titled 'Even in the New Alphabet, Google Keeps Its Capital G,' in which he argued that the key reason behind Google Inc (NASDAQ: GOOGL) reorganizing its business under Alphabet could be that it wants to prevent 'genericization' of its brand.
Stewart was on CNBC recently to explain what genericization means and how changing to Alphabet solves that problem for Google.
What Is Genericization
"(Genericization) is the process by which a trademark brand name enters the language and becomes generic. And I didn't even realize this – it's one of the odd things about English and American law – that is, if your brand is so successful that it actually kind of hops over and becomes a generic part of the language, you lose the brand. You lose the trademark. Anybody can use it."
He continued, "It's happened to a lot of words. Even Webster's dictionary is now generic; 'Webster's' is generic for 'dictionary.' So, anybody can put out a Webster's dictionary, even though Encyclopaedia Britannica owns the trademark."
Related Link: What Are The Tax implications For Google's Alphabet?
Google's Problem
"Google has this problem. I assume we all use it. I use it – as a verb, as a verbal, as a participle, as a noun, of course. And that raises the threat that it's going to lose the trademark protection at some point, maybe not in the too distant future. Changing to Alphabet solves that problem to some extent. There's no real danger that 'alphabet' is going to become generic, it already is generic," Stewart concluded.
Image Credit: Public Domain
Posted-In: CNBC Google Alphabet James Stewart Jim StewartMedia Best of Benzinga
View Comments and Join the Discussion!