Can Amazon Continue Its Supremacy In Retail?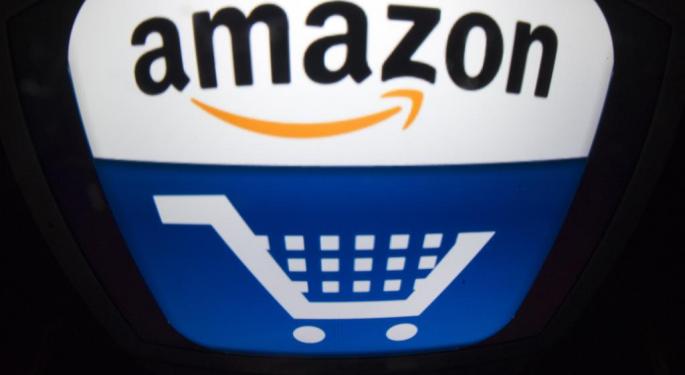 Amazon.com, Inc. (NASDAQ: AMZN) is the world's largest retailing company, surpassing retailing giant Wal-Mart Stores, Inc.(NYSE: WMT) in market cap. Former Saks Chairman and CEO Steve Sadove, was on CNBC Monday to discuss if Amazon can continue its dominance in retail and how are other retailers trying to survive when Amazon is hell bent on undercutting margins.
Winners Are Doing Both Stores And The Internet
"Omni-channel is what is going to win," Sadove began. "Omni-channel means brick and mortar and the Internet. Amazon has an enormous impact on the business and you're going to see a lot of C&D models go away. But what you are finding is that winners are the ones who are doing the stores and they're doing the Internet."
He continued, "Look at something like a Warby Parker, they're opening up stores. You have got Bonobos that goes into Nordstrom-- it's the play. Amazon is starting to, they're opening up DC, distribution centers, everywhere. So, you're going to see this interplay of the Internet and the stores is what is going to win."
Other Retailers Are Betting On Differentiated Product
Sadove explained how other retailers are trying to combat Amazon driving margin downs, saying, "So, what happens is you have got to now have differentiated product. Why is it that a Macy's or a (J.C.) Penny's or a (Michael) Kors has 40-50 percent private or a differentiated exclusive product? Because you can't compete just on the basis of price when you have to have the brick and mortar and you have the Internet and the CAPEX requirements."
Wal-Mart Is Right In Not Providing Superfast Deliveries
On whether Amazon is spending too much money on same-day delivery, especially when other retailers like Wal-Mart are not providing that kind of service due to costs, Sadove said, "I happen to think that Wal-Mart is right on this one. That quick shipping is very important, I am not convinced that one-hour delivery or the same afternoon is as important to some customers."
View Comments and Join the Discussion!
Posted-In: CNBC Steve SadoveMedia Best of Benzinga