Thinking About Investing In Media Stocks? Read This First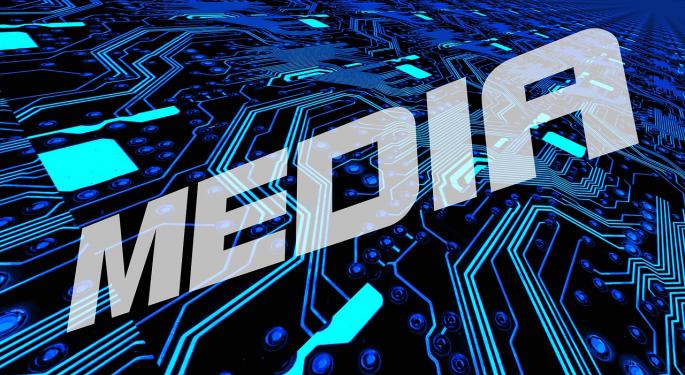 The media stocks sector have lost almost 10 percent in the past few days. Anthony DiClemente, Nomura senior analyst, was on CNBC Friday to reveal the criteria that these stocks must fulfill for an investor to buy them. He also discussed what kind of stocks to avoid.
3 Filters For Investing In Media Stocks
"Three things that you consider when you think about whether to buy these media stocks on the sell-off. They have to have three characteristics in my opinion," DiClemente began. "One is they have the scale. Two is they have to offer live sports. And three is they have got to have the ability to go direct to consumers."
He continued, "So, the way HBO, CBS, perhaps at some point ESPN can go direct. If you are oh (zero) for three on those then, I think, you become a bit in the un-investible category. If you are three for three on those, then let's talk about valuation and let's talk about the multiple and has your stock reached a value multiple."
Market Can Overreact
DiClemente revealed that Nomura for a long time has been cautious on "pure cable TV providers" like Viacom, Inc. (NASDAQ: VIAB) and Discovery Communications Inc. (NASDAQ: DISCA).
He explained how media stocks are overreacting to subscriber loss, saying, "Now if you took media as an industry, we have done an analysis that would suggest that even if the group lost 5 million subscribers— Remember, Disney didn't talked about that, Disney's change was very minute. But if you lost 5 millions, the average earnings hit would be about 6 percent.
"Now for the guys I just mentioned, it would be more than that because they are more exposed to cable TV, but for some of these stocks that are down, in the group down close to 10 percent...those could be overreactions," DiClemente said.
Image Credit: Public Domain
Posted-In: Anthony DiClemente CBS CNBC ESPN HBO NomuraMedia Best of Benzinga
View Comments and Join the Discussion!