Walt Disney: Netflix Complements Traditional Television, Does Not Just Disrupt Or Replace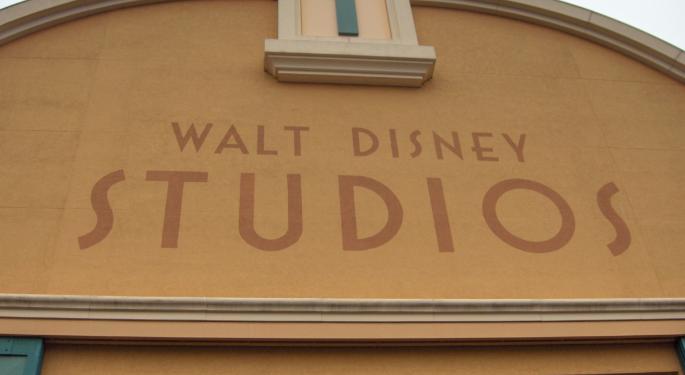 Although Walt Disney Co (NYSE: DIS) reported worse than expected second-quarter numbers on Tuesday, the company's ties with streaming giant Netflix, Inc. (NASDAQ: NFLX) seem to be strengthening every quarter.
Robert Iger, Walt Disney Company CEO, was on CNBC Wednesday to discuss how Netflix is not a competition for the company, but a partner.
Friend, Not Foe
"We view Netflix as friend, not foe," Iger began. "There is no reason for us to beat Netflix, we actually are taking advantage of Netflix's great growth, and I guess maybe you could argue, we have helped Netflix's great growth. We are selling product to Netflix that is off-network, ABC and other networks. We are fortunate that we have product like 'How To Get Away With Murder,' for instance, that Netflix really covets."
Related Link: Why The Decline In Disney Is A Great Buying Opportunity
Opportunities To Expand Relationship
He continued, "We are also selling our movies to Netflix. The output deal for our movie studio kicks in at Netflix starting with our 2016 slate, and Netflix has also come forward as an aggressive buyer of original programming. And we have a great deal with them for Marvel television, and I would imagine we have opportunities to expand our relationship with Netflix in terms of supplying original television."
View It As A Positive
"So, suddenly we have a huge customer out there that is willing to spend and is actually already spending billions of dollars on intellectual property that this company owns. We view that as a positive, not a negative. I also, as I look at Netflix, I view it as a complement to what I call traditional television, not necessarily as just a disrupter of it or a replacement of it," Iger concluded.
Image Credit: Public Domain
Posted-In: CNBC Robert Iger VetrTop Stories Media
View Comments and Join the Discussion!