Barnes & Noble's Collegiate Spinoff And Digital Focus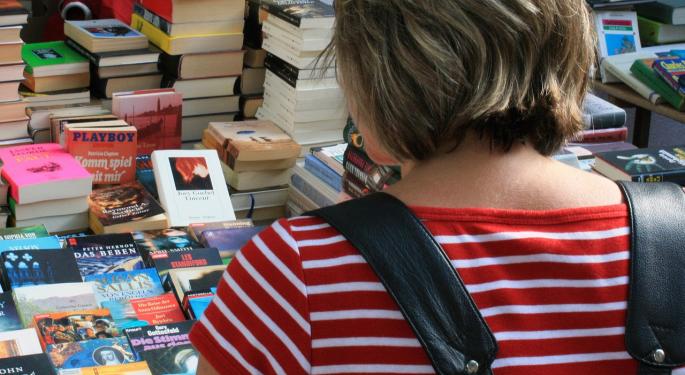 Barnes & Noble, Inc. (NYSE: BKS) completed the spinoff of its college bookstore business Barnes & Noble Education Inc (NYSE: BNED) Monday.
President and Chief Executive Officer of Barnes & Noble Michael Huseby was on CNBC to weigh in on this and discuss the company's growth in the digital content business.
Physical Support
"The core strength of our business is the 724 college contracts we have," Huseby began. "We are onsite at the school and support the faculty, the students and the institutions there physically. So, if you send your kids to school or if you are going to school, it's important to know you have a bookstore on campus that you can go to get all your needs met."
Related Link: Your Personal Finance Summer Reading List Is Here
'We Can Be An Aggregator Of Digital Content'
Huseby was asked, with the changes in technology and everything moving online, what kind of role a college bookstore plays and what the company is doing to stay relevant. He replied, "We have been investing heavily in digital, as you should probably know. We have a digital platform called Yuzu that we have invested in over the last three years. And we agree that to be relevant, you have to be both physical and digital, and that's what we are aiming towards."
Huseby continued, "There's a lot of money that's been spent in the capital markets in education, higher education, on digital efforts. We think we can be an aggregator of digital content and digital features and functionalities.
"You look at all the other industries that we have been involved in – whether it's cable, wireless phone – you see the advantages that customers get when they go from analog to digital environment. We think we can bring those same advantages to the higher ed. environment and improve the quality of education and also drive down costs," Huseby concluded.
Image Credit: Public Domain
View Comments and Join the Discussion!