Microsoft Bets Big On Augmented Reality With HoloLens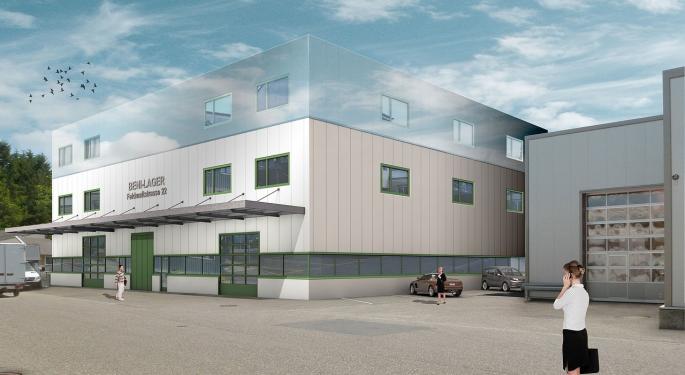 Microsoft Corporation (NASDAQ: MSFT) CEO Satya Nadella was recently interviewed by the BBC. In the interview, Nadella revealed that the company would be launching the first version of its much awaited virtual reality product HoloLens for developers and enterprise the product within the next year.
Mark Spoonauer, editor-in-chief of Tom's Guide, was on CNBC Monday to discuss what HoloLens is, how it is different from virtual reality products and the competition it will face.
Same Family, Different Species
Spoonauer explained how HoloLens is different from other virtual reality products, saying, "I think it's in the same family, but a different species, because augmented reality is really more about overlaying holograms – in this case, in your existing field of vision."
He elaborated, "So, you can still see the world around you. Whereas virtual reality like Oculus Rift gives you really an immersive experience where all the world around you is closed off and it's almost like being in a movie theater, but it's all around you."
Related Link: Apple's Secret Plan To Change Augmented Reality Is Finally Emerging
Long Horizon
On the five-year timeline for the rolling out of the product, Spoonauer said, "They are pretty smart to target enterprises and developers first, right? Because you need the killer apps and, I think, you want to get businesses on board, because that's their bread and butter.
"But five years is a pretty long horizon. So, hopefully we will see something like a developer kit for consumers and enthusiasts sooner than that five-year time frame."
Space For Augmented Reality
Spoonauer was asked about the kind of competition that HoloLens will face from virtual reality products. He replied, "Certainly there is a lot more players in the virtual reality space, from Samsung to Oculus to HTC – they have a headset coming out this fall. But I think a lot of those are geared more toward entertainment as well as game play; although, I am sure they are going to add applications over time, especially education.
"I really do feel like augmented reality is sort of a different experience, and I do think that there is room for both provided that you execute well," Spoonauer concluded.
Image Credit: Public Domain
View Comments and Join the Discussion!
Posted-In: BBC CNBC HoloLens HTC Mark Spoonauer Oculus RiftTech Media