The Technology That's Giving Sony A New Lease On Life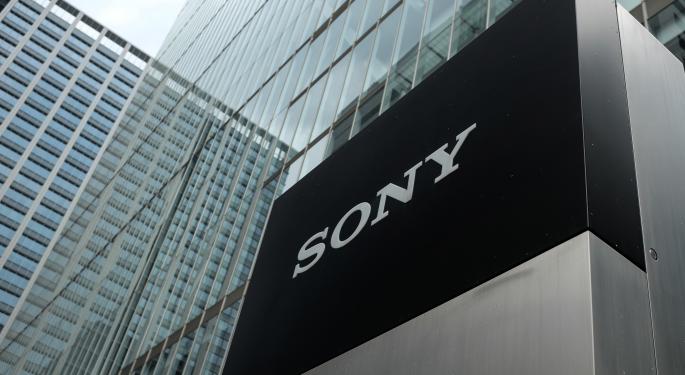 Sony Corp (ADR)(NYSE: SNE) recently reported strong first-quarter results with profits for the quarter tripling year-over-year. However, the company's motion picture business moved into a loss during the quarter which might have weighed on its share price on Thursday.
Jay Nelson, senior editor of Success Stories: Japan, was on CNBC to discuss how the company's image sensor business will prove to be a big winner in the near future and how it managed to triple profits while guiding down yearly revenue.
Image Sensors Business
"It's just the beginning of Sony showing off its technology," Nelson began. "People who really know the company know that it's not really about branding or TVs or computers which are gone, but it's really about what's inside. They are such a quality engineering firm."
Related Link: Sony Took A Big Bite Out Of Apple
He continued, "This beginning stuff with the image sensors that it's finally showing in financial performance is just the beginning of a technology that's going to be playing into robotics and virtual reality coming up in future quarters. It's really going to show in the revenue as well. So it's just the beginning for Sony, I think."
Incredible Beat Yet Down
Nelson was asked the reason why even after good first-quarter results Sony's shares ended the day lower on Thursday. He replied, "I think the analysts blew it on Sony. They're always a little bit slow and so Sony really had an incredible beat and yet the market is down. I think it really has to do with the fact that a lot of markets are having, let's say can't decide whether they want to go up or down these past few weeks based on China and other things. So I don't think it has much to do with Sony."
Profitability Instead Of Volume
On how Sony managed to triple its profit for the first quarter when it is guiding that its revenue will fall by 4 percent during the April 2015 to March 2016 period, Nelson said, "They've already made a strategic decisions to take out the smartphone area as a going for profitability instead of for volume, the same with the LCD TVs. They're really looking for profitability there instead of volumes and that reflects more in the sales line than in the profits line."
Posted-In: CNBC Jay Nelson Success Stories: JapanMedia Best of Benzinga
View Comments and Join the Discussion!