Why Procter & Gamble Managed To Beat Earnings Estimate, But Faltered On Revenue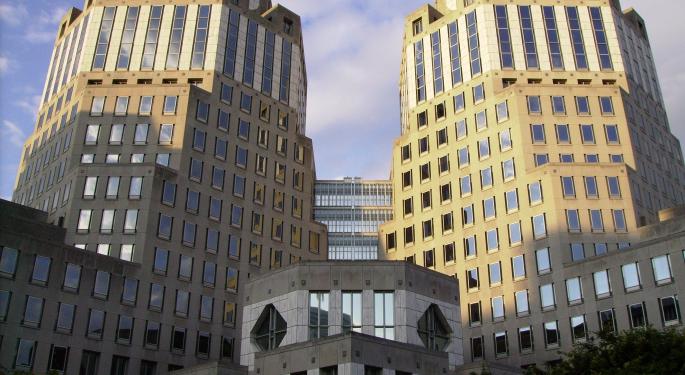 Procter & Gamble Co (NYSE: PG) reported mixed second-quarter earnings before market opening on Thursday. Although EPS of $1.00 came above analysts' estimate of $0.95, revenue of $17.79 billion was below the $17.98 billion estimate.
Jon Moeller, Procter & Gamble CFO, was on CNBC post the results to break down the numbers and discuss the impact of foreign currency on the earnings.
Chose Optimizing Earnings Over Optimizing Revenue
"Revenues were a little bit under, but where we have had to make the choice between optimizing revenue and optimizing earnings – particularly in some pretty tough markets like Russia – we have made the latter choice and that shows up as well as we over-delivered earnings," Moeller began. "Constant currency earnings per share up 11 percent on the year, up 22 percent on the quarter."
He continued, "That translates into tremendous free cash flow, 102 percent free cash flow productivity in the year, 106 percent on the quarter. And that's the kind of thing that has enabled us to increase our dividend again this year for the fifty-ninth consecutive year, one of only six companies to have done that."
Related Link: Procter & Gamble Posts Upbeat Q2 Earnings, But Sales Drop
Foreign Currency Impact
Moeller was asked the kind of impact that foreign currency has had on the company's earnings. He replied, "There's no escaping the fact that foreign exchange has had a big impact on both our top and bottom lines on the year and the quarter. The quarter: nine points on the top line, 14 points on the bottom line. But again, underneath that, the constant currency business is holding up extremely well."
At the time of this writing (10:21 a.m. EST), shares of Procter & Gamble were trading down 4 percent.
Image Credit: Public Domain
Posted-In: Jon MoellerCNBC Media
View Comments and Join the Discussion!