Disney CEO Agrees That ESPN Business Model May Face Streaming, OTT Challenges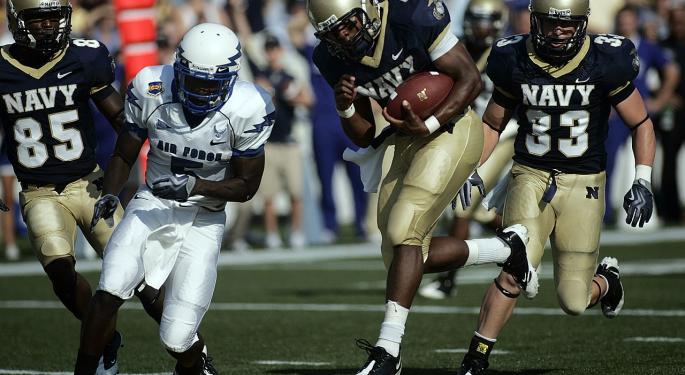 With the changes happening in television viewing habits mostly due to streaming, there are concerns that one of Walt Disney Co (NYSE: DIS)'s biggest brands, ESPN, might lose some of its shine.
Robert Iger, Walt Disney Company CEO, was on CNBC Monday to discuss his outlook for the channel amid the growth of streaming and OTT services.
Marketplace Is Changing Significantly
"I am an optimist in general," Iger began. "But, I think, when you are an optimist, it's smart to start with being a realist first. And what I mean by that is being a realist about the marketplace, about the dynamics of the marketplace, about the challenges that any business large or small faces. It would clearly as a marketplace that's changing significantly."
The Optimist Side
Iger continued, "Media landscape is changing because technology is changing the way things are distributed, the way things are marketed, the way everything is consumed. The optimist side is that ESPN is probably the number one brand in sports, definitely the number one brand in sports television. It is not a niche brand. In the first calendar quarter of this year, 83 percent of all households that had multi-channel TV tuned into ESPN at one time or another."
Has Adopted Technology Well
He went on, "It has an unbelievable treasure trove of long-term, live sports rights and, I think, live is very important in this environment. And it has adopted technology to not only succeed on air, meaning on the normal or more traditional channels, but it has adopted technology to interact with more of its fans and to deepen engagement with its fans basically off air."
ESPN Will Be Fine Long Term
So, I have very bullish feelings about ESPN long term. But I am a realist in terms of the disruption of the business. I happen to believe that if we end up seeing more erosion in terms of the so-called multi-channel bundle, quality will win out and popularity will win out. And, while the business model may face some challenges over the next few years, I think, long term for ESPN – because of the strength of its brand and everything else I said – they will be fine," Iger concluded.
Image Credit: Public Domain
View Comments and Join the Discussion!
Posted-In: CNBC ESPN Robert IgerMedia