United Continental On Technical Glitch: 'You Have To Appreciate We Are A Complex Business'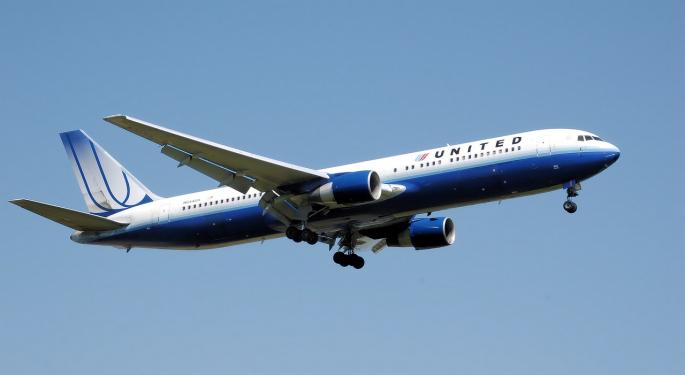 The computer outage at United Continental Holdings Inc (NYSE: UAL) last week left many flights stranded for hours and caused severe anguish among flyers. John Rainey, United Continental CFO, was on CNBC Friday to discuss the outage and how the airline is trying to improve its systems.
A Complex Business
"Any time we have a situation like what happened last week, our first focus is the customer, and we want to re-accommodate them and get them back to their original destination with as little disruption as possible," Rainey began. "And you have to appreciate that we are a complex business; we fly 5,000 flights a day, and we have almost a thousand systems, which support that flying."
Related Link: Airlines Reliance On Technology Could Create New Risks
He went on, "But our focus is technology going forward. And in many ways, we have been a leader in this space – whether it's the use of the mobile app or the deployment of our personal devices to our flight attendants so they can better handle customer needs. But from an investor perspective, to lay those concerns, our single largest bucket of capital investment this year is in technology and improving our operation."
Room For Improvement
On United's consistent poor performance in customer satisfaction surveys, Rainey said, "We recognize that, and we know there is room for improvement. And you would have actually seen a lot of improvements on our operations just this year. First quarter is a good example, where the weather was arguably worse this quarter than it was the first quarter last year and we had 17,000 fewer flights (cancelled) and disrupted 1 million fewer customers."
Image Credit: Public Domain
Posted-In: CNBC John RaineyTravel Media
View Comments and Join the Discussion!