Twitter's Real Problem: Identity Crisis?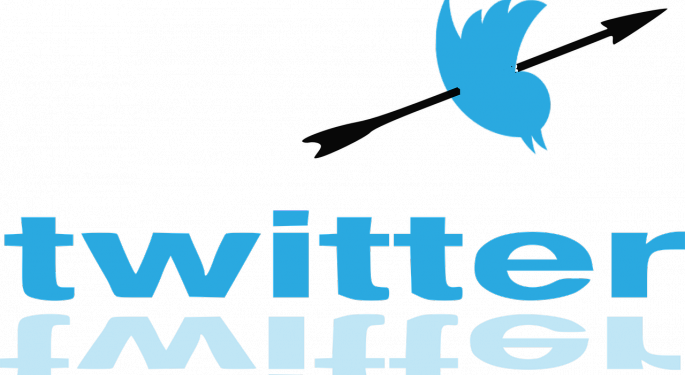 The New York Times columnist Nick Bilton recently published an article on Twitter Inc (NYSE: TWTR) titled ".@Twitter. Who Do You Think You Are?" in which he described how difficult it is to define what Twitter is and what it does.
Bilton was on CNBC recently to elaborate on his article and to discuss how so many things related to Twitter are ambiguous.
Who's In Charge?
"I mean, look, the reality is that when you look at Facebook, Mark Zuckerberg, is clearly in charge," Bilton said. "He runs the product; he runs the company. He puts forward the direction."
Bilton posed, "When you look at Twitter, who is in charge? I don't know. They have had three CEOs: that doesn't include if you count the first co-founder, Noah Glass, who was kind of overseeing the company from the beginning [and] was pushed out."
Related Link: Twitter's "Brain Drain" Is A Problem
He continued, "They have had eight product people, seven of who[m] have been fired or forced to quit. CFOs, COOs have been fired. The turmoil and the change within that company is exasperating, it's kind of mind boggling to think about. And then, if you look at the board, you have 37.5 percent of the board is ex-CEOs of Twitter. Then the other half of the board, they don't even tweet."
Can't Answer What Twitter Is
Bilton defended his position that he is not asking what Twitter is only because the stock is down, saying, "Google primarily is a search engine, and they have a lot of other umbrella products underneath that. Facebook primarily is a social network where you can connect with your friends and your families, and they have purchased a number of products under that – all communication related or, with Oculus, maybe entertainment related.
"But when you look at Twitter, the core product, I cannot tell you what it is. Is it a social network? Is it a place for conversation? Is it a place for a bunch of media people to talk about how wonderful they are? I don't know, and one of the things that I realized is when people say to me, people that are not on Twitter and they say, 'What is it?' I really cannot answer that question," Bilton said.
Image Credit: Public Domain
Posted-In: Facebook Google New York Times Nick BiltonCNBC Media Best of Benzinga
View Comments and Join the Discussion!