Nielsen CEO Discusses Viewership, Change From Traditional To Streaming TV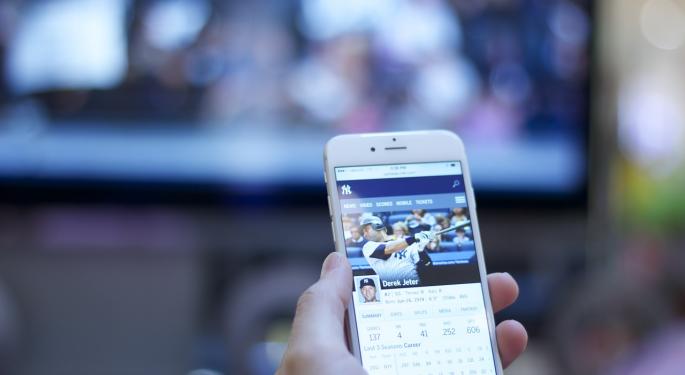 Nielsen NV (NYSE: NLSN) has had nearly a monopoly for decades when it comes to measuring television viewership. But, can the company continue to be a market leader in the age of video streaming?
Mitch Barns, Nielsen CEO, was on CNBC recently to answer that question.
Measuring Video Across All Screens
On how the company is adapting to the current age of streaming, Barns said, "The way we think about our measurement of television content today isn't so much about just measuring television – it's really about measuring video across all the screens and devices and platforms, all the environments where consumers are going today to consume the video content that they love."
Related Link: Facebook Takes Steps Toward Streaming TV
Strength: We Provide Total Audience Measurement
Barns was asked if entry of the new players in the content measurement business is going to drive down prices and, hence, Nielsen's margins going forward. He replied, "We stay focused on what our clients are looking for. And what our clients are looking for is comparable measurement across all of these screens, devices and platforms.
"And by the way, that still includes traditional television. So, about 90 percent of the time that consumers spend watching television content is still on the old fashioned TV screen, and we obviously have a very strong position there historically.
"But our investments over the last several years have really been focused on our measurement in the digital world and again doing it in a comparable way across all the screens so that we can provide a total view, a total audience measurement view, and that's exactly what our clients are asking for right now," Barns concluded.
Image Credit: Public Domain
Posted-In: CNBC Mitch BarnsMedia
View Comments and Join the Discussion!