Billy Corgan: Music Business, Apple Keep 'Making The Same Mistake Over And Over Again'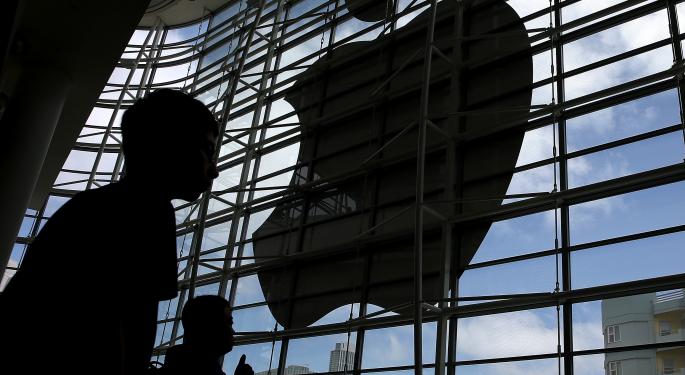 Following Taylor Swift's refusal to allow songs from her album "1989" to be streamed through Apple Music, Apple Inc. (NASDAQ: AAPL) changes its policy. The company has agreed now to pay royalties to artists for the initial three months from the launch of the Apple Music service, during which Apple Music's subscription will be free.
Billy Corgan, Smashing Pumpkins lead singer, was on CNBC recently to weigh in on this.
Turf War
"We are not being paid commensurate to our value to Apple to Spotify or to anybody," Corgan said. "And once the artists wake up, there's going to be a bloody turf war that's going to go on and this is a very, very big sign of what I have been predicting."
Related Link: Apple To Taylor Swift: Shake It Off, We'll Pay The Royalties
Empowering Every Artist
On possible solution to the feud between artists and music streaming companies, Corgan said, "I think the real solution in this is going to be to empower every artist -- myself, Taylor Swift, Kanye West, you pick your artist -- to benefit from what they bring through the door in terms of the people they draw into the businesses and have some piece of the bigger pie of what Apple makes. And my argument would be at the end of the day, it has to be transparent and it has to be fair to everybody."
Making The Same Mistake
Corgan was asked what is his chosen channel for distributing music currently. He replied, "Nothing. Nobody is serving my group and about 10,000 other groups and artists properly. This is still about the biggest artists fighting the biggest whatever suppliers or whatever you want to quantify it at.
"It's the same thing, it's the same thing over and over again. And the music business and Apple is in the music business keeps making the same mistake over and over again and this is a perfect example of where they walked right into a blind alley."
Posted-In: Billy Corgan CNBC Taylor SwiftTech Media Best of Benzinga
View Comments and Join the Discussion!