2 Reasons Oracle Declared A 24% Decline In Profits Last Quarter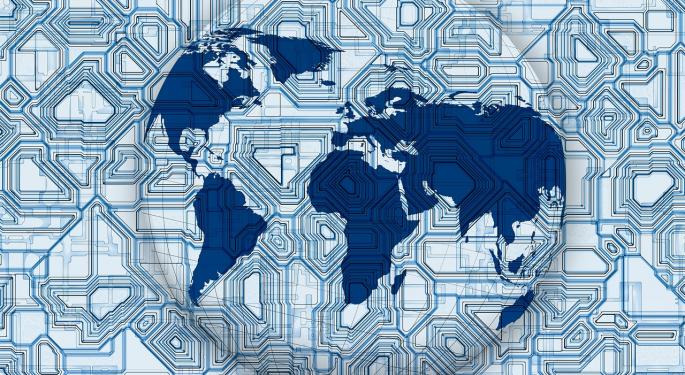 Oracle Corporation (NYSE: ORCL) reported worse than expected fourth-quarter earnings following the market closing Wednesday. After the results were in, the company's shares dropped down heavily on Thursday and continue to trade down more than 6.5 percent at the time of writing.
Charles Phillips, former Oracle president and currently CEO of Infor, was on CNBC recently to discuss the main reasons for Oracle declaring a 24.36 percent drop in profit.
Reason 1: Cloud
"There's a structural change in the company happening where the economics are just going to be different," Philips began. "A lot of what we all used to sell – be it Oracle, HP, Dell – you don't need any more.
"Companies don't buy servers and databases any more. That was the profitable part of the business. The cloud provider has that now.
Related Link: Why Revenues Are Key To Oracle Earnings
"So, the analogy I give people, if we all decide we don't want to make our meals any more, we are going to eat at restaurants, you are going to sell fewer of the kitchen appliances for a long time. The restaurant buys that, but they buy less of it and at better prices."
He continued, "That's what's happening. If you don't need all these individual infrastructure devices anymore. And so, no matter how fast the cloud grows, you got this other business that's going to shrink for many, many years to come."
Reason 2: Currency
Phillips was asked what the Street is missing in Oracle's latest earning and does he sees relief coming in the near term. He replied, "It's been playing for us as well, the currency changes and there's nothing you can do. We try to explain it over and over again, but currency is currency and it's bigger than we anticipated this quarter year-over-year.
"So, hopefully it's stabilizing now and the strength of the dollar kind of fades a little bit, but it's painful," Phillips concluded.
Image Credit: Public Domain
View Comments and Join the Discussion!
Posted-In: Charles Phillips CNBC DELL HP Infor VetrMedia Best of Benzinga