AT&T Fined $100 Million; FCC Is 'Ignoring Facts In Search Of A Good Story'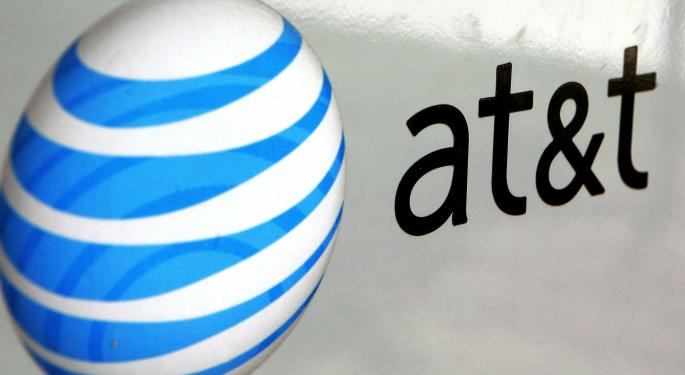 The Federal Communications Commission announced on Wednesday that it plans to impose its largest fine ever of $100 million on AT&T Inc. (NYSE: T) for violating the agency's 2010 Open Internet Order and misleading users about the speed of its unlimited data plans.
FCC Commissioner Ajit Pai was on Fox Business News recently to weigh in on this.
In Search Of Headlines
"The FCC is essentially alleging that AT&T violated the 2010 non-disclosure rule, which required internet service providers to disclose its practices about how it manages the network to its consumers," Pai began. "And that's exactly what AT&T has done for years and all of a sudden the FCC is changing the rules because it is more in search of headline than in search of justice."
FCC Ignored 7 Categories Of Disclosures
On whether it's fair for ISPs to adjust data speeds of its customers, Pai said, "The FCC explicitly said five years ago that all any company had to do was to disclose its practices on its website and at the point of sale… AT&T explicitly does that and one of the strange things is if you look at the FCC's document, it completely ignores seven different categories of disclosures that AT&T did. Everything from a nationwide press release to bill inserts to e-mails to particular customers to text messages to website that even to this day AT&T maintains."
Mandatory Disclosure For ISPs
Pai was asked if companies like AT&T can still change Internet speeds of its users without properly notifying them. He replied, "If it happens, an ISP has to disclose to you how it's managing its network and if there's any allegation along those lines that violates the rules, I will be the first to stand up and say we need to enforce them."
View Comments and Join the Discussion!
Posted-In: Ajit Pai CNBC FCC Federal Communications Commission Fox Business NewsMedia Best of Benzinga