Ronald Baron Says Tesla Will Be Valued At $120 Billion In 5 Years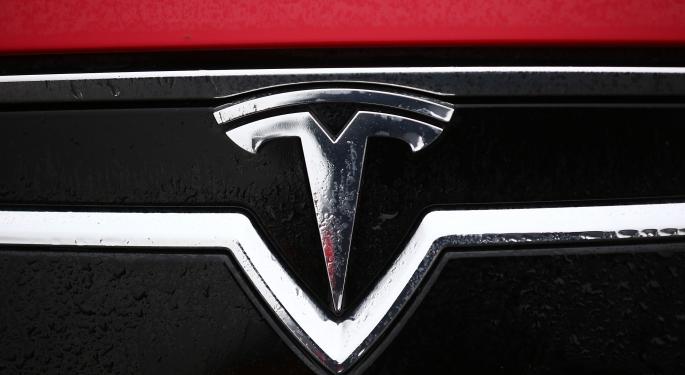 Many investors and analysts have questions the rapid rise in Tesla Motors Inc (NASDAQ: TSLA)'s valuation over the last couple years, arguing that a company that has so much debt on its balance sheet and is still years away from being profitable shouldn't trade at such high valuations.
However, famous long-term investor and founder of Baron Capital, Ronald Stephen Baron, thinks that the company has a lot of potential and its stock can increase manifold in the next 10 years.
Baron was on CNBC Wednesday to explain why he is so heavily bullish on Tesla.
Huge Opportunity
"I love Tesla. I think we're going to make between 10 and 20 times our money in the next 10 years," Baron began. "Tesla is a huge, huge opportunity."
Baron said he loves electric cars. He mentioned how Tesla cars have a center of gravity that is superior to regular cars, which can be attributed to no gasoline swishing around in a Tesla car.
Related Link: Is Germany About To Get Friendlier Toward Electric Vehicles?
$120 Billion In 4-5 Years
On Tesla's growth prospects and valuations, Baron said, "This year they are going to do 55,000 cars, last year 32(000), the year before 22(000), the year before 2,000. They think, they are going to do half a million cars a year in 2020, and I think they will do it a little bit faster. But the idea is, in 2020, they are doing $5.5 billion this year, by the end of the year they will be doing $10 billion."
"And by the end of this year $10 billion rate, next year it will be $12-13 billion. In 2020, they are going to be doing $35-40 billion, making $6 or $7 billion in profits. The company is now valued for $30 billion. So, I think that it's going to be valued for $120 billion in four to five years and in 10 years you have another [triple] behind that," Baron concluded.
Posted-In: Baron Capital CNBC Ronald BaronMedia Best of Benzinga
View Comments and Join the Discussion!