Bill Gross Raises Liquidity Concerns Via Twitter; Responds, 'Central Bankers Don't Exactly Know The Way Home'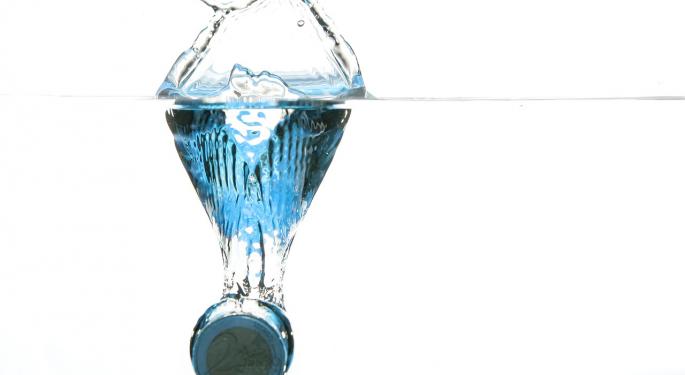 "Bond King" and current fund manager at Janus Capital Group Inc (NYSE: JNS) for Janus Global Unconstrained Bond Fund, Bill Gross, recently tweeted:
Gross: (1 of 2) QEs worldwide supporting financial assets: ECB + BOJ each $1 trillion +

— Janus Capital (@JanusCapital) June 10, 2015
Gross: (2 of 2) U.S. Corp buybacks $1 trillion + as well; China too. What happens when it stops?

— Janus Capital (@JanusCapital) June 10, 2015
Gross was on CNBC recently to answer the question he raised himself in the tweets.
What Happens When Liquidity Isn't There
"Well, liquidity dries up," Gross began. "And if we think that the liquidity is poor now, it will be even worse 2, 3, 4, 5 years from now when these maneuvers typically stop.
Related Link: Bill Gross: Fed Will Raise Rates, If Only To Prove They Can
"You would think that a central banker wouldn't stop if they knew that it would produce a crisis type of moment and lots of volatility, but central bankers don't exactly know the way home. And so we will just have to see."
He continued, "But the global markets have benefitted to the extent of trillions of dollars of liquidity over the past few years, and we have to wonder what happens when they don't."
Stocks May Head Lower
Gross was asked what happens when there is not any central bank left to start another round of quantitative easing (QE) and the current QEs come to an end. He replied, "Again, theoretically they won't stop unless they think that the economy has normalized."
He explained, "The problem being that the normalization may happen at a point in which inflation is not 1 percent, but 2 or 3 or 4, and therefore bund assets and stock prices might be heading lower."
Image Credit: Public Domain
Posted-In: Bill Gross Central Banks Janus Global Unconstrained Bond Fund Quantitative EasingCNBC Media
View Comments and Join the Discussion!