The Reasoning Behind Apple Shunning Its UHD TV plans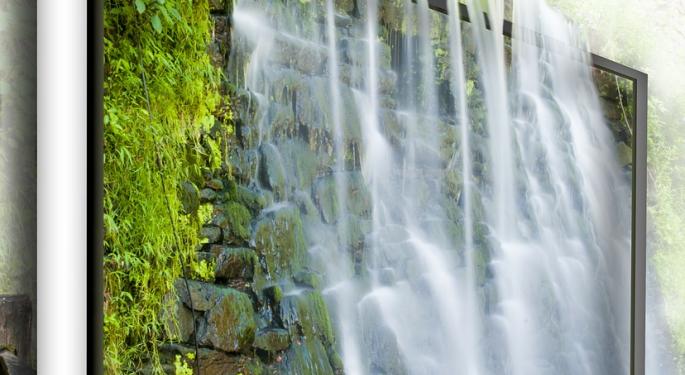 A recent report in the Wall Street Journal highlighted that Apple Inc. (NASDAQ: AAPL) might be shunning plans of developing its own Ultra-High-Definition 4k TV.
PCMag.com Editor-in-Chief Dan Costa was on CNBC Tuesday to explain why the company might be walking out of this project.
The Reason: No Value Addition
"I think, first of all, Apple has a really robust R&D division," Costa said. "They are researching lots of different products all the time, so you can see why they will look at the category. The TV is the gateway to the living room; it could be the center of the digital home.
"That said, when you actually look at the market and look at the devices that are out there, no one is making money selling HD TVs. Even established brands, like Sony, don't have a lot of interest in building these big screens because the margins are just so thin."
Related Link: 5 Reasons Apple Abandoned Its TV Set
He continued, "So, I think Apple looked at it and said, 'What kind of value can we add here?' and then they decided that 'You know what? We have a product called Apple TV that adds a lot of value to this television set. Why don't we sell more of those and enhance that instead of actually trying to build a 50-inch television?'"
Content Shortage Is The Problem
Costa was asked if there is a reasonable demand for 4k TVs. He replied, "I think that consumers do want 4k TVs [...] The problem is there is not a ton of content available right now and a lot of it is streamed."
Image Credit: Public Domain
Posted-In: Dan Costa PCMag.com Sony UHD Wall Street JournalCNBC Tech Media
View Comments and Join the Discussion!