HSBC-USA CEO On Fast Tracking The TPP: 'We Are A Pro-Trade Policy Bank'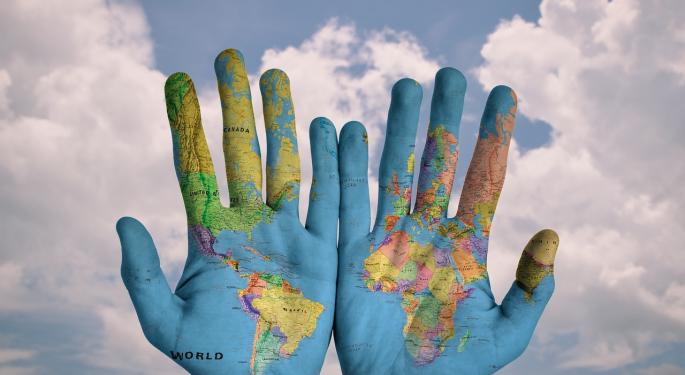 As the date for the U.S. senate to vote on President Obama's fast tracking Trans-Pacific Partnership (TPP) trade agreement approaches, the debate regarding the agreement has intensified.
Patrick Burke, HSBC Holdings plc (ADR) (NYSE: HSBC)-USA CEO, was on CNBC Tuesday to explain why the trade agreement is crucial for the economy overall.
The Need
"HSBC is very much a pro-trade policy bank," Burke said. "We do a lot of trade everywhere throughout the world, and I think that the underlying point of this is you have so much economic growth these days that's tied to trade that it's actually very important for companies to be able to expand and grow in the markets.
"They need to actually have trade agreements that work for them and allow them to participate."
Related Link: How Would A Trans-Pacific Partnership Affect Retailers?
Benefits Everybody
Burke was asked if concerns raised by Massachusetts's Senator Elizabeth Warren and other critics of the TPP (who propose that the TPP will negatively impact U.S. workers) are correct. He replied, "I think the way you have to look at this is it's about growing the pie and one thing that trade does everywhere throughout the world is actually generate more economic activity.
"So, if you want to tie jobs to anything in particular – and I think trade is one of the very major areas that we need to focus on so – it's something that benefits everybody. It's a win-win argument."
Adapting To The Changing World
"The question is really, 'What do we do from the point of view of actually participating in that trade?' and that's really important, I think, for U.S. companies to remain dynamic, adaptable to the way the world is changing," Burke concluded.
Image Credit: Public Domain
View Comments and Join the Discussion!
Posted-In: Barack Obama CNBC Elizabet Warren Patrick Burke TPPPolitics Travel Media