New Drug Could Transform Pancreatic Cancer Treatment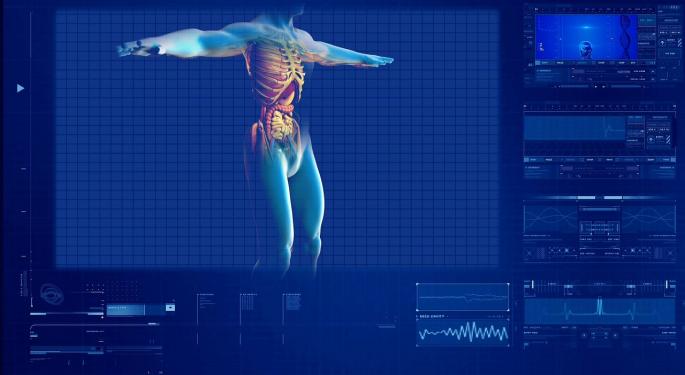 Halozyme Therapeutics, Inc. (NASDAQ: HALO) has developed a new drug called PEGPH 20, which is changing the way pancreatic cancer patients are treated.
Helen Torley, Halozyme Therapeutics CEO, was on CNBC Monday to shed more light on the drug and the success it has had.
PEGPH 20
"Some patients with pancreatic cancer have a sugar; it is around the cells and between the cells and it creates a barrier to cancer therapies being able to get to the cancer to work," Torley began.
Related Link: Top Street Analysts Like Gilead Sciences
"So, our drug, which is called PEGPH 20, breaks down that sugar and it basically allows the cancer therapies you are giving with it to get access to where it needs to work."
Success Ratio
Torley was asked what success rate PEGPH 20 has had on pancreatic cancer patients during trials. She replied, "We have just reported our results from our phase-II study; they are interim results. In that study it looked like about 50 percent of patients had high levels of this sugar called hyaluronan and in those patients, the time for the patients to progress was about 9 month, now that— when they [...] received our drug.
"For the patients who didn't receive our drug, they progressed in about 4 months. So, that really, for pancreatic cancer patients who have a median survival of just 6 months, is exciting and encouraging data."
Pricing
On the drug's potential price tag, Torley said, "We haven't got a price yet. We are just entering our phase III studies. We will begin that in the beginning of 2016."
Image Credit: Public Domain
Posted-In: Helen Torley hyaluronan Pancreatic Cancer PEGPH 20CNBC Health Care Media General
View Comments and Join the Discussion!