Lessons In Macro Investing From Michael Novogratz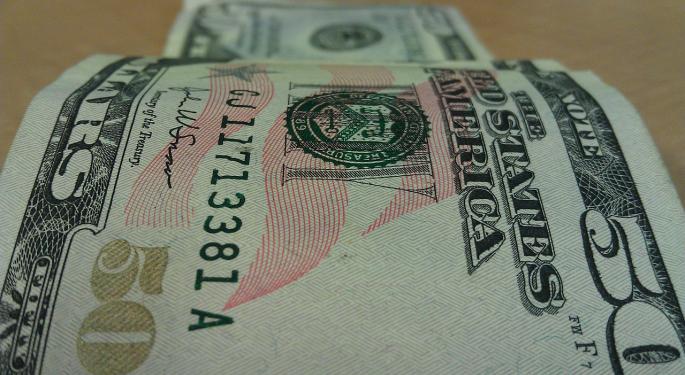 If there is one hedge fund strategy that has never gone out of fashion, it is macro investing. In the Fortress Investment Group LLC (NYSE: FIG) President and Director Michael Novogratz was on Wall Street Week Sunday to discuss his perspective on macro investing and what it takes to be a successful macro investor.
Macro Investing: Risk Management Process
"Macro is a funny business, right? Because you are a speculator at your core," Novogratz said. "And what macro guys do is forecast, and they forecast by kind of a strange formula of fundamental research, of trying to understand the big flows of the world – looking at charts and seeing the ballet of markets. But somewhere in there is this cross between analysis and your precognitive intuition.
Related Link: Is It Time To Rethink Your Investment Strategy?
"All these data points from the work, where you kind of get to guess, where it's an 'I think' proposition. And so, trusting that intuition is the hardest part of these business. What I have learned and still need to work on is that the greats have such a discipline to their life or their process and that discipline allows them to trust that intuition,"
He continued, "So, it's a risk management process and it's kind of a lifestyle management process. What are the rules you run your business by, run your portfolio by, manage your risk by that give you the best chance of actually having your guesses, your intuitions, in your portfolio?" Novogratz posed rhetorically.
Sell-The-Rally Mentality
Novogratz was asked if he is short fixed-income after the selloff the bond market has seen worldwide in recent weeks. He replied, "The hard part of macro is, you get shorted and then it moves really fast and you have got to decide, 'Are we overdone or not?' So, sometimes it's easier to give advice to the longer term investor, 'Hey, I think the bear market in fixed income has started.'
"Well, (German) bunds just fell 55 basis points and if you are a leveraged investor there is a decent chance in the next day or two they are going to have a pretty vicious rally back, and so we will use that framework to say, 'We have just gone from a buy-the-dip mentality to a sell-the-rally mentality,'" Novogratz concluded.
Image Credit: Public Domain
Posted-In: CNBC Michael Novogratz Wall Street WeekMedia
View Comments and Join the Discussion!