Honeywell CEO: Oil Prices Between $50 And $60 Ok, If There's A Deal With Iran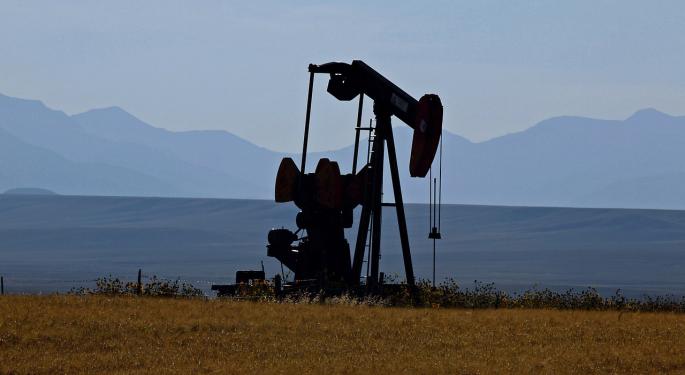 Oil prices have recovered significantly from the mid-40s lows that they saw almost two months ago, and some people expect oil to trade near the $60 level for quite some time.
Among those who anticipate the $50–60 range is David Cote, chairman and CEO of Honeywell International Inc. (NYSE: HON). Cote was on Bloomberg TV Friday to discuss his outlook for oil and how oil prices impact Honeywell's business.
Outlook For Oil
"The part I find interesting about oil forecasting, though, is very few of us, if any, ever predicted it would go to $145," Cote said. "When it was $100, almost all of us were predicting that it would stay at $100 for years, yet we still continue predicting and wondering, 'Is our prediction correct?' So, I have some predictions myself."
Related Link: Barron's Recap: Why Honeywell Is Better Than GE
He continued, "I think of it as okay in that $50-60 range over the next three years, especially if we get a deal with Iran, but again I didn't forecast $145 and I didn't forecast it coming down from $100, so – put it in that context."
Impact That Oil Creates
Cote was asked how the price of oil changes things for Honeywell. He replied, "The big thing for me is to be able to operate regardless of the environment. So, one of the first things that I do is make sure that nothing ends up being such a big piece of the portfolio that it ever crushes me.
"Now the problem is, of course, there's no one thing that ever makes the company either; we have got to be consistently good operators everywhere.
"So for me, oil and gas is about 10 percent of the company. It's not a huge piece, but at the same time, I need to operate that 10 percent as well as I can," Cote said.
Image Credit: Public Domain
View Comments and Join the Discussion!
Posted-In: Bloomberg David Cote Oil VetrMedia