Delta CEO On $5 Billion Share Buyback, Dividend Increase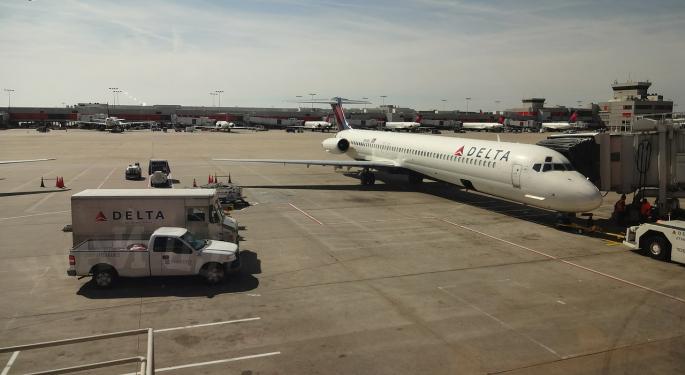 Delta Air Lines, Inc. (NYSE: DAL) announced a $5 billion share buyback Wednesday and raised its dividend from $0.09 to $0.13.
Richard Anderson, Delta Air Lines CEO, was on CNBC following the announcement to discuss the buyback.
Capex
"We will be ahead of the railroads, federal express and names like John Deere," Anderson said. "Over the past five years, we have averaged about $1.7 billion in free cash flow after capex.
"Now we are given Street guidance over the next three years that we estimate that our free cash flow after capex will be $4 to $5 billion."
Related Link: Introducing JETS, The Market's Only Pure-Play Airline ETF
High-Quality Industrial
On the investments that Delta Air Lines have done over the years, Anderson said, "In terms of investment, we are covering about a 170 percent of our annual depreciation in our core capex. So, we are making the right investments to run the best airline and to make the right strategic investments.
"But, we want investors to understand that we are a high-quality industrial, and by the end of the year, we will have investment-grade credit matrix and free cash flow in the top 10 of the S&P."
Replacement
Anderson was asked about the new equipment the airline plans to purchase over the next few years. He replied, "In the next three years, we will replace 20 percent of our fleet." He also cited the planes that Delta currently has saying, "Well, it's 737s, A321s, A330s – we have eighteen 787s and twenty-five A350s on our roll."

Image Credit: Public Domain
Posted-In: CNBC John Deere Richard AndersonTravel Media
View Comments and Join the Discussion!