Lessons On Activist Investing From Jana Partners' Barry Rosenstein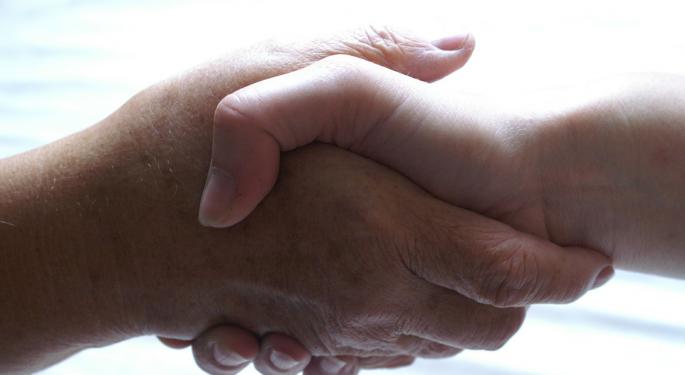 If there's one investing strategy among hedge funds that has received the most amount of limelight, it has to be activism. This popularity has to do with the fact that in the last few years while other hedge funds struggled to perform, activist investors have reeled in massive wins.
One of the most famous activist investors, Barry Rosenstein from Jana Partners, was on Wall Street Week recently to discuss what activist investing is all about.
Everyone Benefits
"What we do is we try to bring out the full value of a company," Rosenstein said. "So, we will take a position in a company that's trading below its intrinsic value, and it may be trading below its intrinsic value for a variety of reasons."
Related Link: Jana Partners' Barry Rosenstein On Investor Letter
He continued, "Maybe it has got too many businesses under one corporate umbrella that don't fit together. Maybe there is excess overhead. Maybe the business needs to be sold.
"Whatever it is, we take a position, and we try to work with the board and the management to rectify those problems and, thereby, all shareholders benefit."
Selecting The Target
Rosenstein was asked how he identifies target companies to take an activist position on. He replied, "A lot of companies are being activists on themselves, which is good. It's a great development, but there are still plenty of companies that should be making changes and aren't. And sometimes, it's not necessarily that the management is bad or that the board are bad people.
"It's sometimes [that] they are aware of changes that perhaps they could be making, but they are not moving quickly enough. And so we bring in attention, a spotlight. And we are looking for companies that have underperformed [...] both relative and absolute," he explained.
"And everybody talks about the market being sort of at a high and toppy, but the reality is not every company is at a high. In fact, lot of companies have been left behind and have not performed," Rosenstein concluded.

Image Credit: Public Domain
Posted-In: Barry Rosenstein Jana Partners Wall Street WeekMedia Best of Benzinga
View Comments and Join the Discussion!