Juniper Networks CEO Explains What Offset U.S. Carriers' Spending Weakness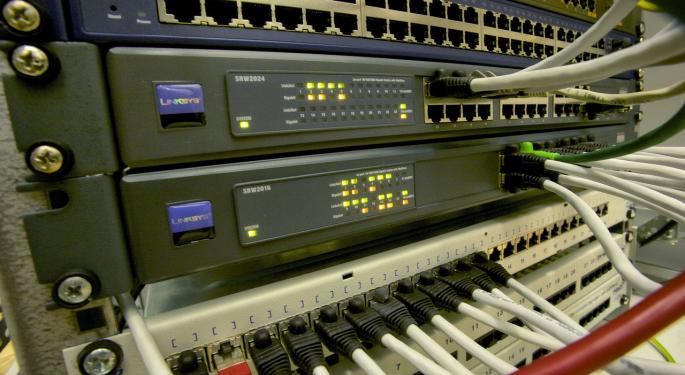 Juniper Networks, Inc. (NYSE: JNPR) reported its first-quarter earnings recently, which were better than analysts' expectations and sent the company soaring high last Friday by 8.92 percent.
EPS and revenue for the company came in at $0.32 and $1.07 billion respectively versus expectations of $0.31 and $1.04 billion.
Rami Rahim, Juniper CEO, was on CNBC following the results to weigh in on the numbers and to talk about the consolidation happening in the networking industry.
Diversifying Customer Base
"We had a solid Q1 quarter," Rahim said. "And I think that's a testament to the fact that we diversified our customer base across a number of key verticals – that includes the cloud, cable verticals, as well as government. And that helped us offset some of the weakness in spending that we are seeing in North American carrier customers."
Related Link: JPMorgan Notes Upside Risk At Juniper Before Earnings
A Matter Of Priority
Rahim was asked if the telecommunication companies in U.S. spending most of their money on spectrum has been the key influencer in why they are not able to spend on networking and infrastructure.
"It's just a matter of priority, if you will," he replied.
"There is certainly a lot of capex that is going into spectrum, into acquiring various different assets and companies around the world. And for that reason, there was a bit of weakness, but we expect it to be temporary," he explained.
"This is a cyclical industry at the end of the day, and I think the team has just done a fabulous job of diversifying our customer base, which helps us offset some of that weakness," Rahim concluded.

Image Credit: Public Domain
Posted-In: Rami RahimCNBC Tech Media
View Comments and Join the Discussion!