Comcast CEO On Failed Time Warner Deal: 'There's No Looking Back'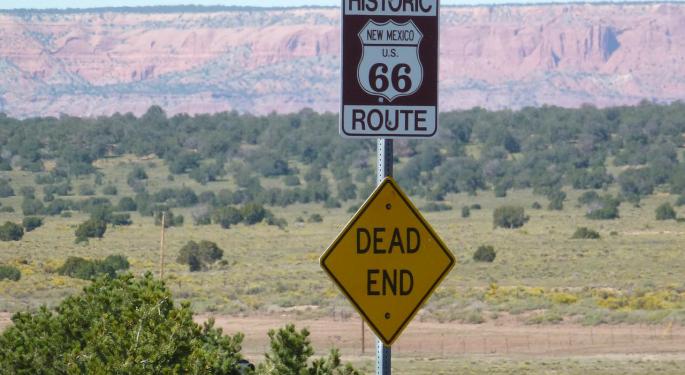 Comcast Corporation (NASDAQ: CMCSA) announced Friday that it would be terminating its $45.2 billion bid to merge with Time Warner Cable Inc (NYSE: TWX). Brian Roberts, Comcast chairman and CEO, was on CNBC recently to discuss the reasoning behind this change.
The Conclusion
"Obviously, we wanted to bring the products that we have got that we are very proud of to new markets, but it's not going to happen," Roberts said.
"So, we reached that conclusion; we always structured this deal in a way that will allow us to walk away if it looked like it wasn't going to happen, and that's where we are at."
Related Link: Winners And Losers From The Failed Comcast - Time Warner Deal
Odds Were There From The Beginning
Roberts was asked if he knew from the start that the chances of the deal getting completed were 50-50. He replied, "We thought we could get the deal approved. We thought we could make a good case. I think our team did, but in the end, we got to move on.
"So, that's where we are at today. I have to tell you, we have fabulous company, I really believe that."
Roberts continued, "I probably think that I am most proud of, is in the last 14-15 months, we have had record quarters every single quarter. We have kept our eye on the ball – the team has. And we move forward from here, and there's no looking back."
Respect The Regulations
On what changed in the regulatory environment between the time the deal was signed and now, "I don't want to speculate," Roberts said.
"It wasn't going to happen. That was the judgement we heard and that government had reached and we have to live with it and respect that and move on," Roberts concluded.

Image Credit: Public Domain
Posted-In: Brian Roberts CNBCMedia Best of Benzinga
View Comments and Join the Discussion!