Kinder Morgan CEO: Expensive Offshore Facilities Can't Hit Crude's Sweet Spot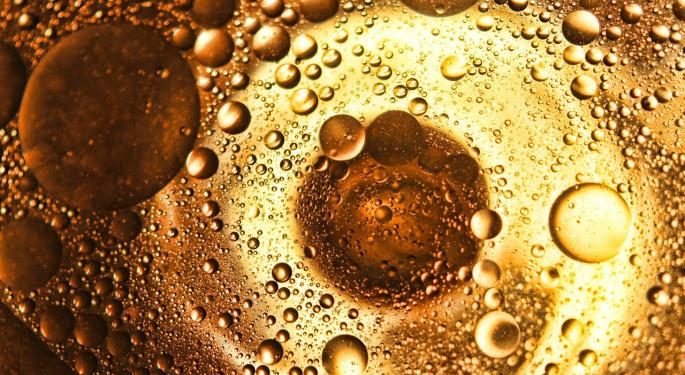 Although the fall in crude prices impacted most oil and energy infrastructure companies and MLPs, Kinder Morgan Inc (NYSE: KMI) turned out to be an exception. Shares of the company are on a consistent uptrend since last year, up more than 30 percent.
Richard Kinder, Kinder Morgan CEO, was on CNBC to discuss the sweet spot for oil prices and whether there will be an increase in pipelines in the Northeast.
The Sweet Spot
Kinder was asked if, like other industry veterans, he also thinks $75 per barrel oil is "the sweet spot." He replied, "That's kind of the talk right now.
"I think it depends a lot on what kind of efficiencies we are able to reap out of the system, but it's a complicated scenario because it's not just a matter of the U.S. onshore drilling that's heavily influenced obviously by the shale plays and fracking."
Related Link: Barclays: Q2 Will Be Weakest For Crude Oil
He explained, "It's a question of in the long run, you have enormously expensive offshore facilities that can't make it to this level of price; what that right level is, I don't know."
The Northeast
On whether Kinder Morgan will increase its pipelines in the Northeast, Kinder said, "I think we will."
He continued, "And the main problem here is it's just ironic that the highest price for electricity and natural gas in the U.S. is in New England. And just a few 100 miles away you got gas desperate to get out of the Marcellus Utica, selling at a huge discount. And there needs to be a connectivity between the two.
"All of the pipes that run there now, including our own Tennessee system, are completely full in the winter time. All that capacity is spoken for by the LDC. So, if we are going to continue to try to drive price down and to have adequate supply to replace all the coal plants and the nuclear plant that's being mothballed, we have got to have more natural gas," Kinder concluded.

Image Credit: Public Domain
Posted-In: CNBC Marcellus Utica Richard KinderMedia
View Comments and Join the Discussion!