Q1 Reports, Banks And Investor Expectations: Dick Bove Provides Clues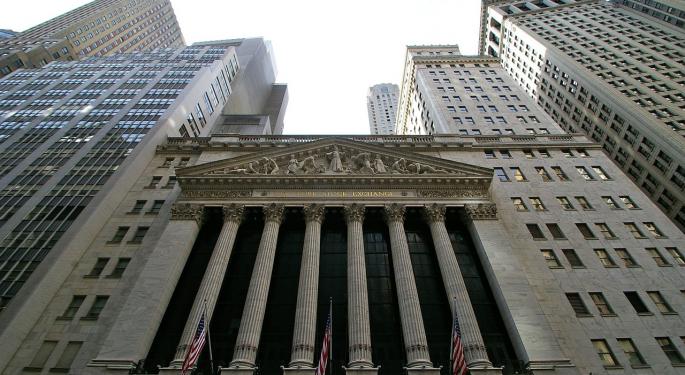 The first quarter of 2015 turned out to be quite a volatile one, especially in the currency and bond markets. This, along with stress test that the Federal Reserve conducted on banks, has contributed to a lot of anxiety among financial sector investors.
Dick Bove from Rafferty Capital was on CNBC recently to discuss what kind of earnings investors should expect banks to report for the first quarter.
Good For Big, Not So For Middle-Sized
"I think if you take a look at the product lines of the big banks and the product lines of the regional banks, the big banks should have reasonably good earnings and the middle-sized banks should be mediocre," Bove said.
Related Link: Barclays Previews Big Bank Earners
"That's because commercial industrial loans, I think, were pretty good through the winter. It looks like credit card loans did better, and auto loans were fine. Anything to do with residential lending, whether it's home equity loans or mortgages, did very badly or poorly."
Other Areas
He continued, "I think if you then get away from the lending area to the other businesses that banks get involved in, trading looked pretty good on the currency side and on [the] fixed-income side.
"You saw an increase in M&A, which you don't get paid for in this quarter, but you get paid for toward the second half of the year," Bove explained.
"So, I think there will be a split in terms of where the earnings show up. They will be good for the big banks [and] won't be as good for the middle-sized banks," Bove concluded.

Image Credit: Public Domain
Posted-In: Dick Bove Rafferty CapitalCNBC Media
View Comments and Join the Discussion!