Netflix's Q1 Reveal Wednesday: What Investors Should Expect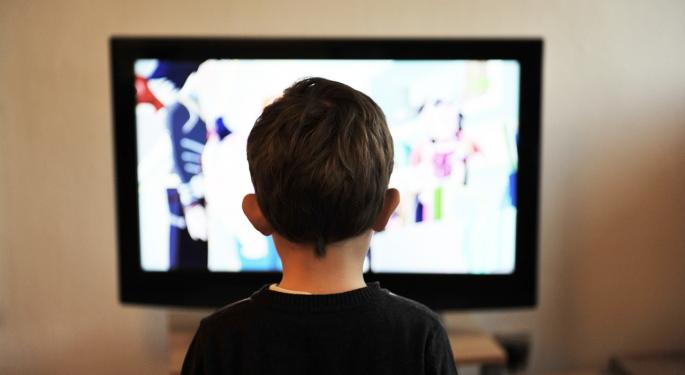 Streaming giant Netflix, Inc. (NASDAQ: NFLX) is all set to release its first-quarter results on Wednesday.
Rob Sanderson, MKM Partners managing director, was on CNBC recently to discuss what kind of numbers investors should expect from Netflix.
A Must Buy
"I think the global opportunity is considerably larger than the domestic opportunity," Sanderson said, "But the U.S. is still growing, and I still think there is quite a bit of headroom here at home."
Related Link: Piper Just Raised Its Netflix Target By $127
Sanderson continued, "On over-the-top ecosystem: if people really do cut the cord in tens of millions of homes, Netflix is a must buy.
"It's the most amount of content you are going to get from almost any of these offerings, and it's affordable."
Investors' Expectations
Sanderson was asked what investors should expect from Netflix's quarterly numbers on Wednesday. He replied, "I think the expectation on the quarter has clearly been rising with the stock price."
He explained, "I think the domestic market has to be at least in line, and the international subscriber element has to be above expectations by probably 200,000 or so, is my guess.
"It's really hard to benchmark the whispered expectations 'til we see the print, and I think that's reasonable. The momentum seems to be there."
Netflix's Standings
"They disclosed they streamed 10 billion hours in the first quarter alone of content. That is a huge number," Sanderson proclaimed.
"It's up more than 70 percent year-over-year, and people are using the service more. That's very positive for the long term.
"And I think for the near term, it's hard to guess what that massive number without also a component of subscriber growth underpinning it," Sanderson concluded.

Image Credit: Public Domain
View Comments and Join the Discussion!
Posted-In: CNBC MKM Partners Rob SandersonMedia