Cantor Fitzgerald Says No Surprise: Apple Might Sell More Apple Watch Editions In China Than Anywhere Else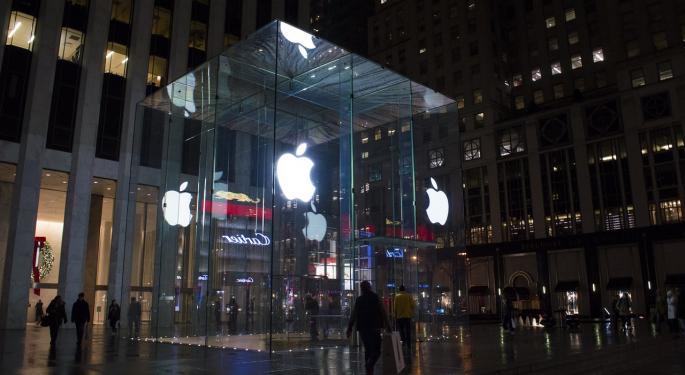 Cantor Fitzgerald Managing Director Brian White was on CNBC Monday to discuss the sales of Apple Watch on its launch and how China, which is already the second largest market for Apple Inc. (NASDAQ: AAPL), could be a huge market for the Apple Watch.
Surprise On The Upside
"What I'd like to see this weekend is lead time stretching into June," White said. "Apple doesn't want June shipments, and that tells me they were surprised on the upside this weekend."
Related Link: Apple Watch Pre-Order Parties Are A "Cultural Phenomenon"
Something Different
White was asked what he thinks of the absence of usual queues and fanfare at Apple Stores during this product launch. He replied, "I think they did something a little bit different this year because it's a different product category. And that is, you go into the store and try something on first. So, normally you pre-order.
"Like an iPhone, you pre-order it. When it's available, you go into the store. You can buy in the store and that's usually 10 days later or something."
He continued, "This was totally different. And I agree; I don't think the stores were packed when I went there, but I think people realize you order online.
"And I think on the 24th you are going to see more people in the stores, because that's the time you can actually buy – not just pre-order, but buy."
Related Link: Are Pundits Wrong About Apple Watch Demand?
Curiosity In China
White also remarked, "We were just over in China last week, and I can tell you that people in China and Hong Kong are very, very curious about the Apple Watch.
"And the price, at the low end $349 US, will not prevent people in China from buying. In fact, I think on the Apple Watch edition, I would not be surprised if they sell more Apple Watch Editions in China, mainland China, than anywhere else in the world," White stated emphatically.

Image Credit: Public Domain
Posted-In: Apple Watch Brian White Canto FitzgeraldCNBC Tech Media Best of Benzinga
View Comments and Join the Discussion!