Tesla Will Eventually Be Acquired: Re/code's Kara Swisher Discusses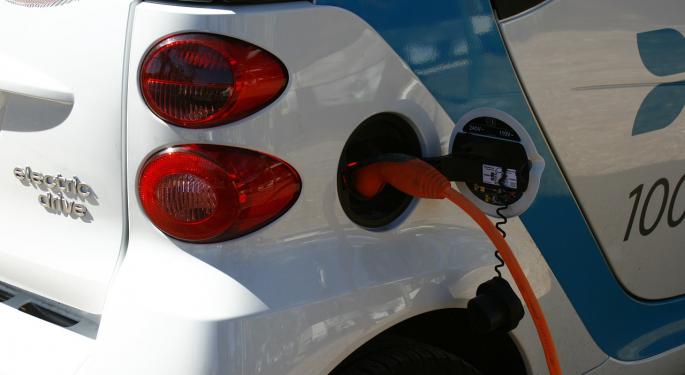 Tesla Motors Inc (NASDAQ: TSLA) announced better-than-estimated sales of its Model S on Friday, following which the stock of the company rallied significantly on Monday.
Re/code Co-Executive Editor Kara Swisher was recently on CNBC to discuss why she thinks Tesla will be bought by another company and who those potential buyers could be.
Acquisition Ahead?
"I always think this company is going to probably get bought at some point," Swisher said. "But Elon [Musk] is really trying to build this into a real thing and it's very difficult to build a car company in any environment.
"The question is: Will they [the consumers] buy them across the country?" she asked. "Can they make these cars less expensive; can it become a more common car versus the very high end, sort of elite, car that it still is no matter how you slice it?"
The Buyers
Swisher was asked who could buy Tesla. She replied, "Anyone from Apple to GM could buy it. This's kind of an interesting trend that's happening with these cars.
"They are definitely pioneering it [...] There is an old saying, 'The plains are covered with the bodies of pioneers.'"
Related Link: Tesla Has Entered An "Era Of Rising Transparency"
Swisher continued, "I think that electric cars and these self-driving cars are the wave of the future, and it is capturing the interest of all kinds of Silicon Valley companies like Google and Apple and others.
Buyer's Outlook
"The question is: Will they try to get ahead by using Tesla to do that, or will they step over it with their own versions of their cars? [...] It has definitely captured the imagination.
"It's just very difficult to run a car company. It's very expensive. It's very intensive. The battery issues. Elon has talked a lot about battery issues. It takes a lot of capital and that's the question [...] Can a small company do that?" Swisher asked rhetorically.

Image Credit: Public Domain
Posted-In: Apple Elon Musk GM Google Kara Swisher Model SCNBC Media Best of Benzinga
View Comments and Join the Discussion!