John Sculley: Apple Watch Puzzle Piece For Tim Cook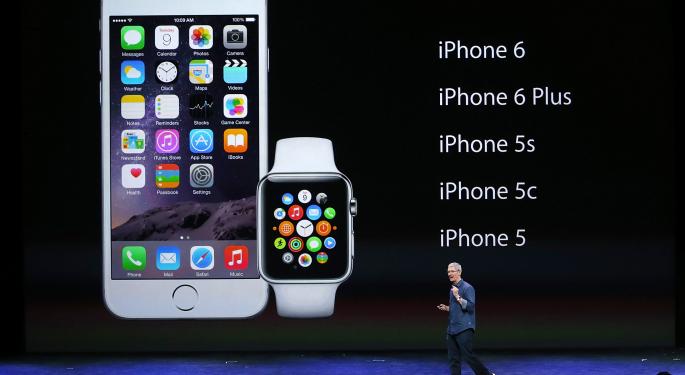 Apple Inc. (NASDAQ: AAPL) shared all the features and the pricing of the Apple Watch at a media event Monday, where they also unveiled the new 12-inch, ultra lightweight MacBook. Former Apple CEO, John Sculley, was on CNBC Tuesday to share his thoughts on the watch and what Apple's future plans might be.
Time Cook's Game
"It's an extraordinarily impressive product technically and design-wise," Sculley said, speaking of the watch. "There really has been nothing in consumer electronics that has been this sophisticated as a product.
"But, I think it's all part of a long game that Tim Cook is playing very smartly."
The Walt Disney Analogy
Sculley elaborated, "Think of this in terms of an ecosystem expansion. The analogy I think back to is when Walt Disney created Disneyland – he created the concept of a theme park. When he created [just] a decade later Disneyworld, he created something that was dramatically different because it became a destination not for a day for people in Southern California, but it became a destination for a week vacation for people all over the world who would come to Orlando."
Related Link: Apple Watch Will Sell 40M - 42M Unites This Year: Chowdhry Predicts
Separating Apple From Competitors
"I think that's what Tim Cook is doing. He is taking the Apple Watch, it's integrated back to the iPhone 6. It's the only smartphone that it works with, and he is starting to build out new ways to separate Apple away from Samsung and Google and Android and all the others out there as that industry commoditizes," Sculley concluded.
Posted-In: CNBC Disneyland Disneyworld John Sculley Tim Cook walt disneyTech Media Best of Benzinga
View Comments and Join the Discussion!