Why Will The Fed Be Raising Rates 'By Or At September?' Mohamed El-Erian Answers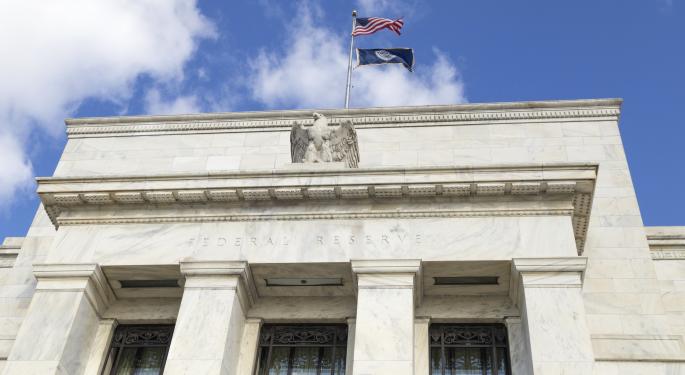 The better-than-expected U.S. jobs data have reinforced the sentiment of many investors and analysts that the Federal Reserve will start to raise rates soon. Mohamed A. El-Erian, chief economic adviser at Allianz SE (ADR) (OTC: AZSEY) was on CNBC Monday to discuss why the Fed will start raising rates in the second half of this year.
'By Or At September'
"I think Friday was support for the view that the Fed will move either by or at September. So, is it June? Is it September? I think that's debatable, but it's pretty obvious that they are likely to move," El-Erian said.
"More interesting is the discussion. I think the discussion reflects something very fundamental; we are no longer in a world in which the equity market […] gets support from both policy and the improving economy."
Questions Raised
"We are now in a world in which policy will provide a lot less support in the U.S. And then the question is, 'Can the improving economy do all the heavy lifting?' And the reason why we are going to get volatility is because of this tug of war."
He continued, "Now, let's not also forget that there's another QE out there, which is in Europe, which raises the questions, 'Should the focus be on the beta trade? On the absolute rates? Or, is this a time for relative rates?' And I think is the main issue facing a lot of investors today."
Related Link: Federal Reserve To Proceed With Caution
Reason For Hike
El-Erian gave two reasons why he thinks the Fed would be raising rates, "First, the economy is improving. The labor market is healing."
Secondly, "They (The Fed) are uncomfortable being at zero."
Posted-In: CNBC Mohamed A. El-Erian Mohamed El-ErianFederal Reserve Media Best of Benzinga
View Comments and Join the Discussion!