Are Apple, Netflix's New Bond Offerings Worth Hitting The Buy Button?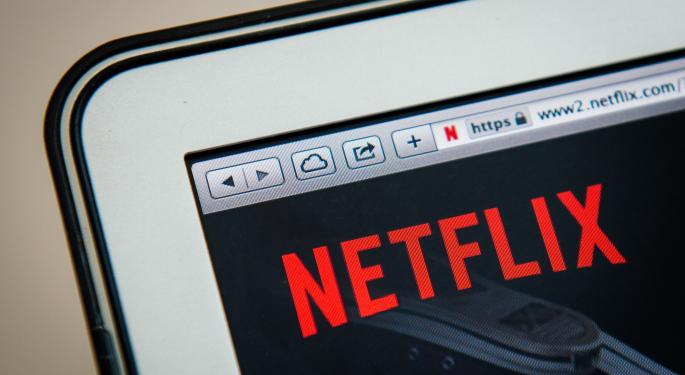 David Albrycht from Newfleet Asset Management was on CNBC Monday to provide insights on bond offerings by Apple Inc. (NASDAQ: AAPL) and Netflix, Inc. (NASDAQ: NFLX) and discuss the Federal Reserve's interest rate policy going forward.
Related Link: How Apple Could Have Bought Netflix, Tesla And Twitter
Apple
"Rates are very, very low," Albrycht said. "Apple, being very opportunistic, is looking at this; we can bring, we think they are probably going to bring, $5 billion to markets."
"I look at Apple; they already have significant cash on their balance sheet."
He continued, "So, they are probably doing this to deal, to do special dividend or stock buyback. When I look at pricing, I am not really too excited about it; we'll do probably some of the higher quality energy companies as opposed to doing Apple. I can do Apache. I can do Williams at much bigger concession."
Netflix
"As far as Netflix, the high yield deal that just came, Netflix is going to bring a billion dollar deal. Looks like two [points] somewhere in the mid-fives. Great fundamentals for that company. We are actually in the deal already," Albrycht said.
Related Link: 3 Key Takeaways From The Federal Reserve Statement
Is The Fed Going To Raise Rates This Summer?
"I think if the Fed is going to do any kind of rate move this year, it's going to be a token 25 basis points, trial balloon to sort of validate quantitative easing," Albrycht replied.
"But I would have to [err] on the side of, 'Why did you do QE2? Why did you do QE3?'"
"You want to liquefy the bank's balance sheets, yet you are going to raise rates with the 10-years in the 160 range, threaten yield curve and take away that interest margins? It makes no sense to me."
Posted-In: David Albrycht Federal Reserve Newfleet Asset ManagementCNBC Federal Reserve Media Best of Benzinga
View Comments and Join the Discussion!