Why Google, Microsoft And Amazon Are Paying The Playground Bully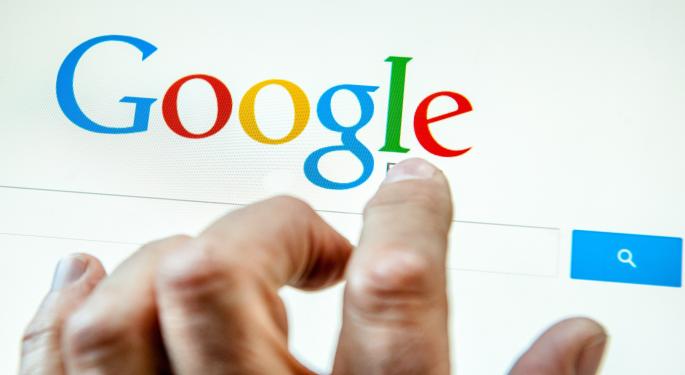 A host of tech giants that make money through advertising, including the likes of Google Inc (NASDAQ: GOOGL)(NASDAQ: GOOG), Amazon.com, Inc. (NASDAQ: AMZN) and Microsoft Corporation (NASDAQ: MSFT), have started paying Adblock Plus -- an organization that makes a free browser add-on that allows users to block annoying ads -- to unblock their ads from its service.
Related Link: Adblock Plus Expands Anti-Tracking Privacy
Tom's Guide Editor-in-Chief Mark Spoonauer was on CNBC Monday to talk about popularity of ad-blocking softwares and the "Whitelist."
How Popular Has Ad-Blocking Software Become?
"Very, because the company behind Adblock Plus, they got 50 million users right now and this area of the market has grown 70 percent over the last year and there's about 144 million users worldwide who are using some sort of ad-blocking program," Spoonauer said.
"So, it's definitely taking off," Spoonauer replied.
What's A Whitelist?
After explaining that Google, Microsoft and Amazon requested and subsequently made deals to get on a "whitelist," the concept of "whitelisting" has come to the forefront of the ad-blocking conversation.
"It's what they deem to be approvable or acceptable ads, and in order to get on the Whitelist -- to be in their acceptable ad program -- you need to make sure [of] a couple of things," Spoonauer said.
"One is that your ads are clearly labeled and to make sure that the reader experience isn't interrupted or disrupted by ads. So, it's not just pop-up ads, it could be pop-under ads and little sneaky things that are popping up on websites. A lot of times [...] visiting a website could feel like bouncing around a slot machine."
It's Never That Simple
Spoonauer cautioned Internet publishers saying, "There are some publishers overseas in France and Germany who are actually suing the company behind Adblock Plus, but I think the bottom-line in it is that publishers need to learn to play ball, because what Adblock Plus is doing is they are taking a 30 percent cut of the revenue that publishers otherwise would not even have at all. So, 70 percent is better than nothing."
View Comments and Join the Discussion!
Posted-In: Ad Block Plus CNBC CNBC Mark Spoonauer Tom's Guide WhitelistTech Media Best of Benzinga