Why Apple And Google Are Heading In The Same Direction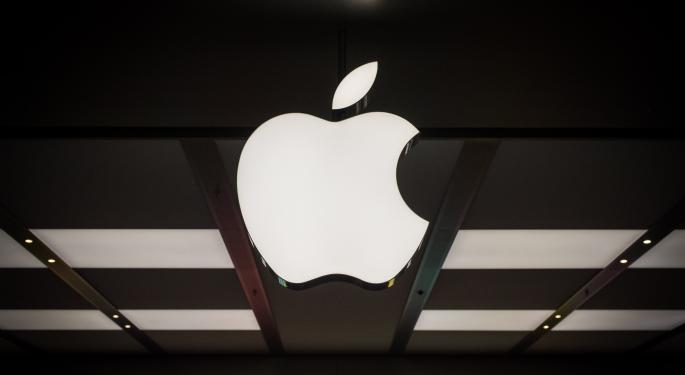 Cyrus Mewawalla, managing director at CM Research, was on CNBC to discuss quarterly results of Google Inc (NASDAQ: GOOG) (NASDAQ: GOOGL). He also opined on why Apple Inc. (NASDAQ: AAPL) and Google are heading in the same direction.
"Google's core business is maturing," Mewawalla said. "It's still advertising revenues still represent 80 to 90 percent of the its total revenue base and so investors are really seeing a disconnect between the maturing of the core business and the product pipeline from the new businesses that should be coming."
He continued, "A lot of these products like Google Wallet that were meant to be revenue spinners in the past just haven't done it. So, whereas Apple is firing on all cylinders with a whole number of products coming out, Google is stalling a little bit."
Related Link: What 5 Of Wall Street's Top 5 Analysts Are Saying About Google
Is Scaling Back On Ventures That Don't Seem To Be Working A Good Thing?
"I think it's a very good thing that they cut products when they think they are not performing and if you look at it in detail, I don't think they are cutting it forever. I think, they are just reviewing the process," Mewawalla replied.
Is There A Space Where Google And Apple Will Be Directly Competing?
"I think they are very, very similar businesses and they are going for very similar markets and what's happening in technology at the moment is there is a whole bunch of technology themes that are all converging," Mewawalla said.
"They are converging because we are moving, everybody is moving to mobile, everybody is moving to the cloud and therefore there are whole bunch of themes -- mobile payments, big data, cloud infrastructure, artificial intelligence, the Internet of Things, the automated home, connected cars -- all of these are big cycles, where tech companies are going to make big money and Apple and Google are heading in that direction."
Posted-In: CM Research CNBC Cyrus MewawallaTech Media Best of Benzinga
View Comments and Join the Discussion!