Barry Diller: Amazon Doesn't Care How Many Viewers It Gets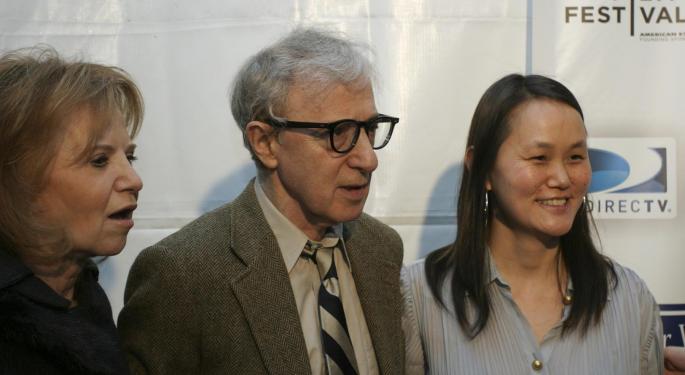 Amazon.com, Inc. (NASDAQ: AMZN) is trying to change the media business in its own ways. For traditional media outlets, signing up Woody Allen for producing a TV show would be a bait for getting more advertisers. According to IAC Chairman Barry Diller, however, for Amazon this deal is not about advertisers at all.
Diller was on CNBC Thursday to discuss why he thinks Amazon's deal with Woody Allen is about adding more subscribers to Prime.
"The models are really changing," Diller said. "I mean, here you have Amazon -- Amazon is not doing this for the benefit of advertisers. Essentially, the program in this case is the advertising because Amazon only wants to get more people to sign-up to Prime and if they sign-up to Prime they get a whole slew of things, some of which is fresh new video.
Related Link: Will Amazon ever make a profit?
"So, that's a model no one has ever heard of," he said, "and there's, by the way, they don't care I presume they couldn't care less how many viewers they get. I mean they'll probably like to have some, but the issue for them will be, do they think it enhances and increases the subscribers to Prime into their ecosystem."
Diller continued, "So, you can't compete with that if you are out there thinking 'I am going to get ratings because if I get ratings then I can get advertising,' but of course it is no pricing power with advertisers anymore because the advertising swish is moving of course to digital, mobile, etcetera. So there's no pricing power there, there's no pricing power for cable programmers because they've stretched the bacon so wide with cost of $130 or $150 for all this stuff, very little of which you want and there's no more stretch to be had."
Image credit: Rubenstein, Flickr
Posted-In: Barry Diller Woody AllenCNBC Tech Media Best of Benzinga
View Comments and Join the Discussion!