Bill Ackman Thinks Herbalife Is A Company That 'Should Not Exist,' Will Miss Earnings 'Massively'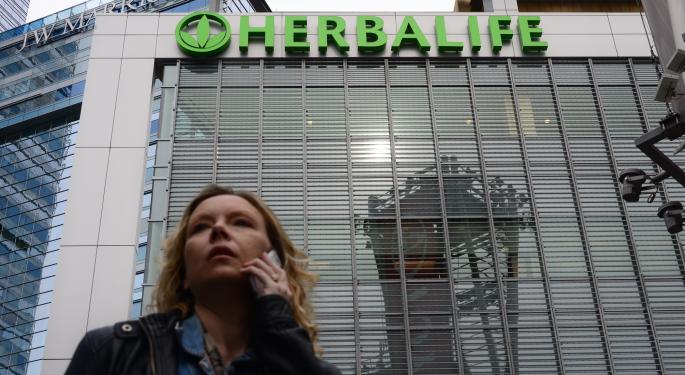 The founder and CEO of 2014's No. 1 hedge fund, Pershing Square's Bill Ackman, appeared on CNBC Wednesday and continued his long-standing criticism of Herbalife Ltd. (NYSE: HLF).
Ackman thought the company "should not exist" and is going to have a massive miss on earnings that will require it to "redo guidance."
"When you shine sunlight on [Bernie] Madoff it makes it difficult for Madoff to find victims. The same thing is happening at Herbalife," Ackman said.
Herbalife traded at $29.33 in the premarket, down 3.6 percent.
Ackman claimed there is "a flight of top distributors, senior employees from around the world, contacting [Pershing Square], contacting the government, sharing information" on Herbalife.
The stock has been moving lower recently, Ackman noted. He also said there's a massive seller in the market and that can be seen by looking at short-term option trading, according to the CNBC report.
Ackman also stated that Herbalife may be his last "public short."
Posted-In: Bill Ackman CNBC Pershing SquareNews Media Best of Benzinga
View Comments and Join the Discussion!