BlackBerry: Surviving On Back Of Security Features?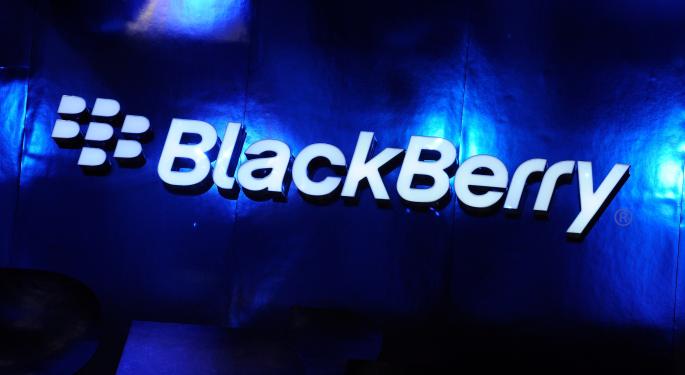 Host of views have been published on whether BlackBerry Ltd (NASDAQ: BBRY) can make a 'comeback.' While some on the Street don't expect Blackberry to make a comeback at all, they are betting on the company making a turnaround, if it continues to focus on its core strength of security.
IHS Senior Technology Analyst, Daniel Gleeson, is one of them. He was on Bloomberg to discuss the outlook for Blackberry.
Too Soon For A Comeback?
"Well, I think, when you say comeback and Blackberry, you really have to temper your expectations," Gleeson said. "Blackberry is not aiming to be the Blackberry of 2009 or 2010, where it had a huge share of the overall smartphone market. Blackberry is now really aiming to own that niche area in enterprise usage and to really be the go-to device and the go-to service in that area. So, it's really kind of pulling from a lot of the more mainstream consumer marketing efforts that it did a few years ago to really focus on that area."
Related Link: Is Samsung The Next BlackBerry?
Unique Selling Point – Keyboard Or Security?
"For users, the keyboard is still a very high priority for certain users, but definitely for IT departments, the security is by far the biggest selling point for Blackberrys. They are still the gold standard in security and neither the iPhone and especially not any of the Android competitors come even close to it. The closest competitor is actually probably Microsoft with its Windows phones and not really because of the security efforts there, but it's more because of the extra services like Office that Microsoft have that those companies already will be taking," Gleeson added.
Posted-In: Bloomberg Daniel Gleeson IHS mobileCNBC Tech Media Best of Benzinga
View Comments and Join the Discussion!