Alibaba Or Lending Club: IPO Of The Year?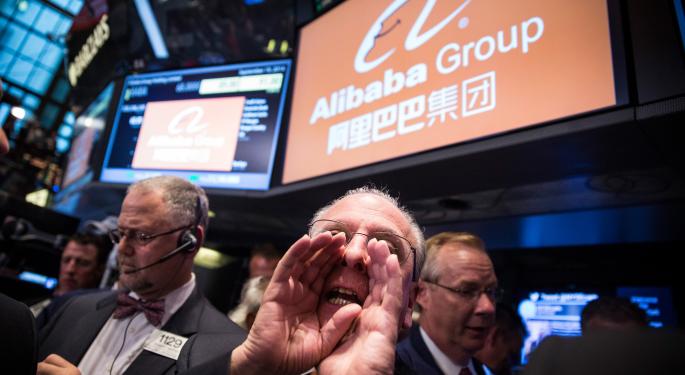 The IPO of Chinese retail giant Alibaba Group Holding Ltd (NYSE: BABA) was the biggest IPO in the history of financial markets, much bigger than the recently listed Lending Club Corporation (NYSE: LC).
However, when it comes to disruptive innovation and the opportunity to scale, Lending Club can give most of companies a run for their money.
Bloomberg Contributing Editor Paul Kedrosky recently opined on which of the IPO among Alibaba and Lending Club was the most important this year.
Related Link: Lending Club Founder & CEO Discusses Company's IPO
"Obviously Alibaba was more important from the standpoint of just sheer scale, but that's just missing the point. In terms of overall importance, in terms of representing the bigger changes in sort of how the world works and sort of transforming economies and thinking about sort of disruptive opportunities and all that great stuff, it's just hands down, no question, Lending Club," Kedrosky said, "which quite honestly drives me crazy because we were s preoccupied with Alibaba, which I honestly think will turn out to be a sort of capital-eating footnote to history whereas Lending Club is going to represent this, I think, ranching change for financial markets worldwide over the next five years."
Important IPOs Of 2015?
"I don't know we'll see anything in terms of the market cap of an Alibaba," Kedrosky said, "they just aren't out there in technology. So, obviously to see possibly an Uber as an example […] I think in financial technology you are going to see some really interesting stuff going on. I'm a biased investor, I'll look at companies like Wealth Front, for example, that are changing the asset management industry."
Posted-In: Bloomberg Paul KedroskyCNBC Top Stories Media Best of Benzinga
View Comments and Join the Discussion!