Lloyd Blankfein On The State Of U.S. Economy, Slump In Oil Prices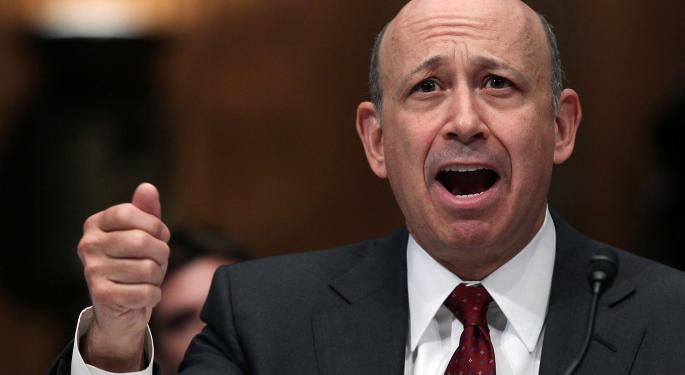 Lloyd Blankfein, chairman and CEO of Goldman Sachs Group Inc (NYSE: GS), seems to understand that you can't ever be too bearish if you run an investment business.
Blankfein was recently interviewed by CNBC's Andrew Ross Sorkin about the outlook for the U.S. economy and the fall in oil prices.
Current State Of The Economy
"A lot of people are worried," Blankfein said. "I can give you a narrative that says 'a lot of people think that everybody thinks the market is higher and people are being very timid about it.' If you look at the price action, not to be to at the cold-face, and we'll see what happens. Very bad to be in the prediction business, but you see what happens, even when the market goes down, and they are waiting for them, everybody is waiting, looking at their watches, waiting for it to go down 10 percent, so they can buy it down 10.1 percent. It's never quite getting there,"
Related Link: Making Sense Of The Oil & Stock Linkage
He continued, "I'd say looking at the fundamentals of it two things, there are a lot of positives to the economy and you tick through these things before. From the energy situation to the resurgence of housing to really the most important thing is having reversed all the leverage that was in the system that kind of re-set the clock on both the corporate side and the consumer side and that will play out."
Is There A Bad Side To Energy & Oil Prices Coming Down?
"Well, you can make a short-term or sector bad call, bad aspect to it. So, for example, a big percentage of investment in the United States, capital investments is in the oil sector, if they withdraw that, that's in the short-term a negative," Blankfein said.
Posted-In: Andrew Ross Sorkin Lloyd BlankfeinCNBC Commodities Economics Markets Media Best of Benzinga
View Comments and Join the Discussion!