Why The SEC 'Scares The Hell' Out Of Mark Cuban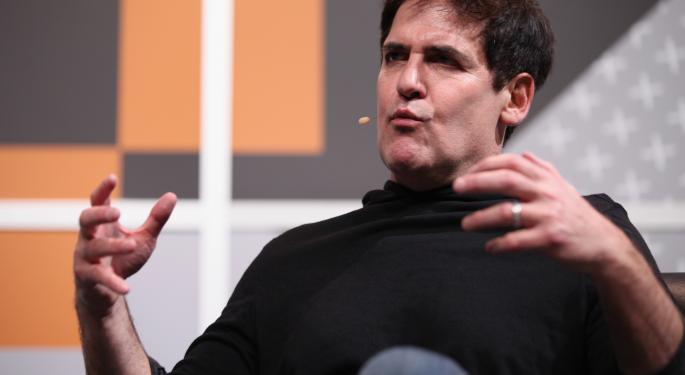 Perhaps the most interesting meeting of this year's Market Council Summit happened Tuesday when, for the first time, billionaire investor Marc Cuban met publicly the man who gave him maybe the most trouble in his life: ex-chairman of the Securities and Exchange Commission Christopher Cox.
After being accused of insider trading charges and being acquitted in 2013 in a jury trial, Cuban famously took a resolve to bring reforms for the SEC.
Cuban discussed about the session with CNBC's Melissa Lee.
"When I came in, literally, the decision process I had in my mind was whether or not I was even going to shake Chris's hand because he was the director of the SEC when my case started, but as it turns out, I have been misinformed by the SEC -- shocking -- about what his role was, he had been completely recused and there was a Chinese wall. So, that was a good thing, but that was part one," Cuban said.
Related Link: 15 Corporate Execs Using Twitter Better Than Anyone Else
"Part two was, I loved his candor, I loved the fact that he was honest. I learned a lot about the SEC, I learned about that the director of enforcement was scared the hell out of me, but overall I thought it was a great session."
When asked about the revelation that Cox made regarding the director of enforcement having all the power, Cuban said, "That was crazy, let me explain this to people. He said the commissioners and the commissioner in-charge really don't see the enforcement cases, they just get a summary and that all the power, a 100 percent of the discretionary power to bring cases and how they are handled is in the hands of the director of enforcement. That scares the hell out of me."
During the course of the session, Cuban had said that the SEC should be "burned down," which he explained was used as a metaphor for starting from scratch.
Posted-In: Mark Cuban SEC Securities and Exchange CommissionCNBC Legal Media Best of Benzinga
View Comments and Join the Discussion!