Mark Zuckerberg Takes Shot At Apple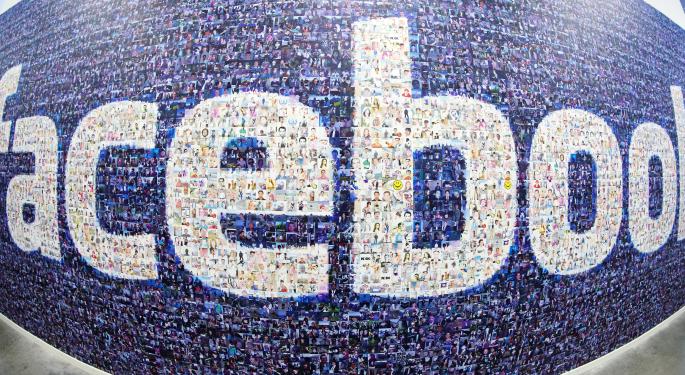 Facebook Inc's (NASDAQ: FB) founder Mark Zuckerberg was recently interviewed by Time magazine. In the interview, Zuckerberg commented about Apple Inc. (NASDAQ: AAPL) and ad-supported services.
The comment reads, "A frustration that I have is a lot of people increasingly seem to equate an advertising business model with somehow being out of alignment with your customers. I think it's the most ridiculous concept. What you think because you're paying Apple that you're somehow in alignment with them? If you were in alignment with them, then they'd make their products a lot more cheaper."
Hany Nada, co-founder of GGV Capital, was recently on CNBC to discuss Zuckerberg's comment and Facebook's ad effectiveness.
Related Link: Can Apple Really Touch $150 Anytime Soon?
"Well there is always a debate about monetization strategies," Nada said. "Facebook, for many of our companies, is the most effective ad platform out there, that's really important. One of the things you think about in effective ads or ads that make sense is the relevancy to the user. Because of the amount of data that Facebook collects whether on its own site or its acquired sites, they have a sense of what I like and what I don't like and so when I see an ad about a product I potentially wanted, I get exposure to the product I want, the effectiveness of the ad is incredible."
Nada thinks that the reason behind Facebook being able to monetize its user base better than peers like Twitter is because Facebook is able to access a lot of data of its users.
When asked about how an investor is able to trust a company like Facebook, Apple or Alibaba, Nada replied, "Trust as an investor is really hard to come by. It takes a really long time, it takes a lot of effort. Really you have to watch how they use the data and how effective they are about not prying too far or creeping me out when they see an ad and so far I think, they have done a pretty good job."
Posted-In: GGV Capital Hany Nada Mark ZuckerbergCNBC Tech Media Best of Benzinga
View Comments and Join the Discussion!