While Wal-Mart Is Busy Making Sales, Employees Protest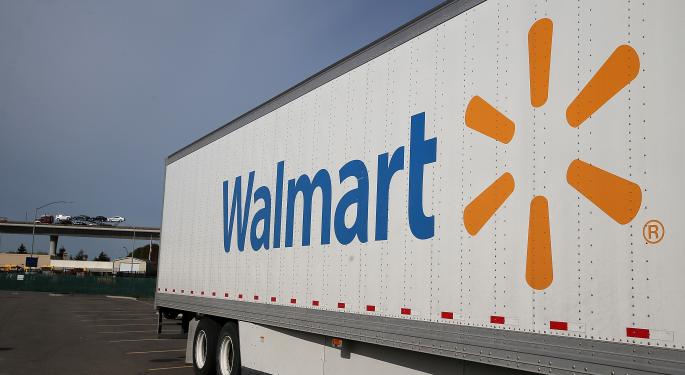 Stock of Wal-Mart Stores, Inc. (NYSE: WMT) is making big gains early on Friday, possibly on the back of great sales expected from the company during this holiday season.
Though those gains would be making the shareholders of the giant retailer happy, it seems the very people who drive the company (read-- employees) are not too happy with how it treats them.
CNBC's Eamon Javers recently reported on the strike being conducted by certain Wal-Mart employees in Washington for increasing their wages and working conditions.
"This has become a little bit of the other black Friday tradition here in Washington, D.C. These union backed protestors are marching here from the union station over to a new Wal-Mart, just a couple of blocks from here. They are protesting the wages and conditions at Wal-Mart. Those Jobs pay about $12 an hour and the protestors here say they want $15 an hour for Wal-Mart employees and they also say, they want better conditions and flexibility for those workers."
"The subtext of all this is that these protestors, who are from a variety of union groups here in Washington will like to see unions inside Wal-Mart. That's something that Wal-Mart has been resisting, but they say they are going to march from here all the way over to the Wal-Mart."
"An interesting subtext here, a lot of the speakers who have been talking this morning and rallying up the crowd have also been talking about Ferguson, Missouri."
Javers highlighted that this protest is not regarding minimum wage, but instead for increasing wages from $12 an hour (above the minimum wage) to $15 an hour and for improving the working conditions.
Posted-In: Eamon JaversCNBC Retail Sales Media Best of Benzinga
View Comments and Join the Discussion!