Has Twitter Increasingly Become More Complex?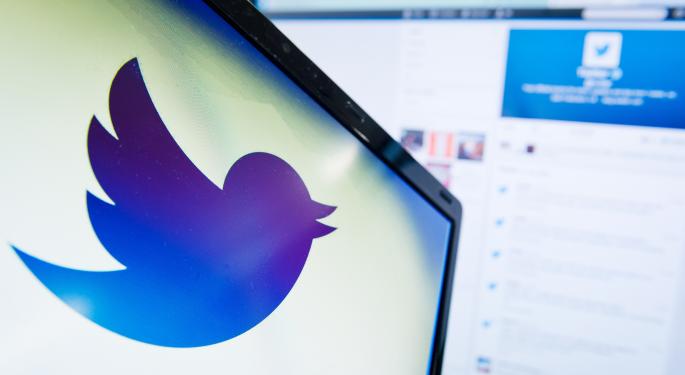 With new technological innovations happening every day, not knowing how to use a product or making mistakes while using one can happen. However, it might not be expected that people who are responsible for a product are the ones making mistakes.
This is exactly what happened Tuesday night, when Twitter Inc's (NYSE: TWTR) new CFO, Anthony Noto, mistakenly tweeted something that was meant to be a private message.
The tweet read, "I still think we should buy them…He is on your schedule for Dec. 15 or 16- we will need to sell him. I have a plan." The tweet has since been deleted.
Related Link: Twitter CFO Anthony Noto Just Mistakenly Tweeted About An Acquisition Target
Bloomberg News' Managing Editor Tom Giles was recently seen discussing whether Twitter has become more complex.
"He is the CFO, he should know better and he is a deal maker; you do not show your hand as a deal maker. He was formerly at Goldman Sachs. You don't want to let the counter party know where you are coming from," Giles said.
"It is rather easy, if you're not really versed in Twitter to accidentally send a message when you meant to sent a tweet or vice versa and it has created a problem for other people in the past. I'm sure we can all think of instances whether publicly or privately where we made those kinds of mistakes. I mean, you would think Twitter could find a way to sort of make it easier to send private messages."
Giles thinks that the mistake won't hurt Noto's prospects at Twitter, but could have if it was a big deal that would have undermined Twitter's ability to negotiate during the deal.
Twitter shares recently traded at $39.98, down 0.55 percent.
Posted-In: Anthony Noto Bloomberg CNBC Tom GilesTech Media Best of Benzinga
View Comments and Join the Discussion!