The FCC's Archaic Blackout Rule Is Lifted; Will NFL Fans Notice?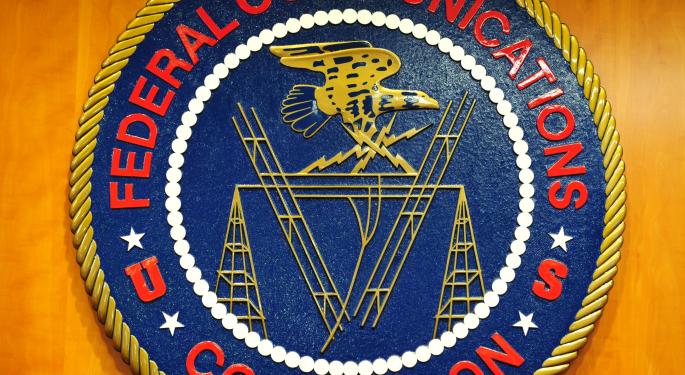 The Federal Communications Commission has lifted a 40-year ban on sports blackouts, perhaps to the delight of a few NFL fans who can't make it to the stadium.
The FCC said television revenue has become the main source of revenue for NFL franchises, which should create a "powerful economic incentive for the industry to make games widely available."
The filing also said the rule, enacted in 1975, no longer serves its purpose as the NFL has grown immensely in terms of popularity. NFL games are usually the most-watched programs of the fall television season and the majority of games feature sold-out attendance.
"I think it is rather obvious that the biggest benefactors of the ruling is the growing audience of NFL consumers who prefer to sit at home and watch their favorite teams play through their high-definition televisions," Darren Heitner, founder of Heitner Legal, told Benzinga.
"The rule's main purpose was to influence purchasers (primarily corporations with the necessary resources and potential of gaining from a PR standpoint) to buy up remaining ticket inventory so that the blackouts would be lifted. This generated extra revenue for the teams, which consider ticket purchases to be a part of the overall pie," he said.
Related Link: Would Sponsors Ever Leave The NFL?
Brad Adgate, research director at Horizon Media, told Benzinga the the ruling will have "a minimum impact" as only two games were blacked out during the 2013 season. That is a far cry from the 50 percent rate games sold out in the 1970s.
Adgate does agree with FCC Commissioner Ajit Pai that the blackout rule became quite archaic.
"I think members of the public and FCC came to the realization this 40-year-old rule simply wasn't serving the public interest," Pai said on CNBC. "It was serving the private interest of team owners, and that's frankly not the business of the government."
The NFL's blackout policy states that a home team must sell out 85 percent of its stadium within 72 hours of kick off, or else the game will be blacked out within 75 miles of the stadium's radius.
The lowest average ticket price to attend a home game going into the 2014 season? The Cleveland Browns at $130.47.
NBC's "Sunday Night Football" was the most-watched television program of the 2011-2012 season; that trend may continue this season. For the week of September 8, the NFL had six of the 10 highest-rated programs on TV.
"The FCC should be vindicating people's interests and not keeping them in the dark," said Pai.
Posted-In: Ajit Pai Brad Adgate Darren Heitner FCC Federal Communications ComissionPolitics Economics General Best of Benzinga
View Comments and Join the Discussion!